It's one of the most annoying things in the world when you're on a plane or in the cinema or another place where you're sitting down with a bunch of people in a weird seat and end up dropping something on the floor that you can't quite reach, but I never thought that it was a problem that could end in my death.
Images VIA
Unfortunately, this is exactly what happened when one unnamed man was visiting the Vue Cinema at Star City in Birmingham  last Friday. He dropped his phone down the side of his Gold Class seats and bent down under the leg rest to try and search for it at the conclusion of the movie.
The leg rest then proceeded to descend, leading to his head being caught and trapped underneath it and the seat. It's believed that he panicked as his partner and a cinema worker tried to get him out and suffered a cardiac arrest whilst still trapped under the leg rest.
They eventually managed to break the leg rest free and the man was transported to hospital but died a couple of days later. An ambulance crew said the following: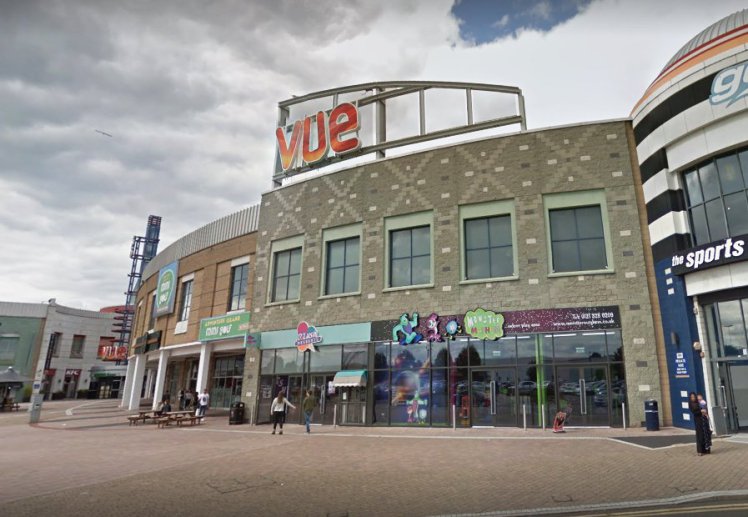 Crews arrived on scene to find a man in cardiac arrest with bystanders having already commenced CPR.

Ambulance staff took over and administered advanced life support, successfully managing to restart the man's heart.

He was then transported to Heartlands Hospital for further treatment.
Damn. RIP.
Both the cinema and The City Council's Environmental Health team have launched an investigation into this, but let's hope that it's a one off that can never ever be repeated. And in the meantime, if you drop your phone down somewhere like that make sure you're really careful about it.
For more of the same, check out this 80 year old grandma almost dying in a freak skydiving accident. Terrifying.