Last week we reported on a 19-year-old guy called Mark Cropp. Mark had only recently got out of prison where he had been pressured into getting an absolutely obscene face tattoo that says 'DEVAST8'.
Images VIA
The story went viral after he announced his struggle to find a job because of the tattoo, which he said puts off employers even though he is a hardworking guy and a qualified painter and decorator.
Within hours of the story breaking, Mark had been inundated with job offers from around the world. But despite getting what he set out to do, the young dad has turned down over 45 offers, saying that he is still "waiting for the right one".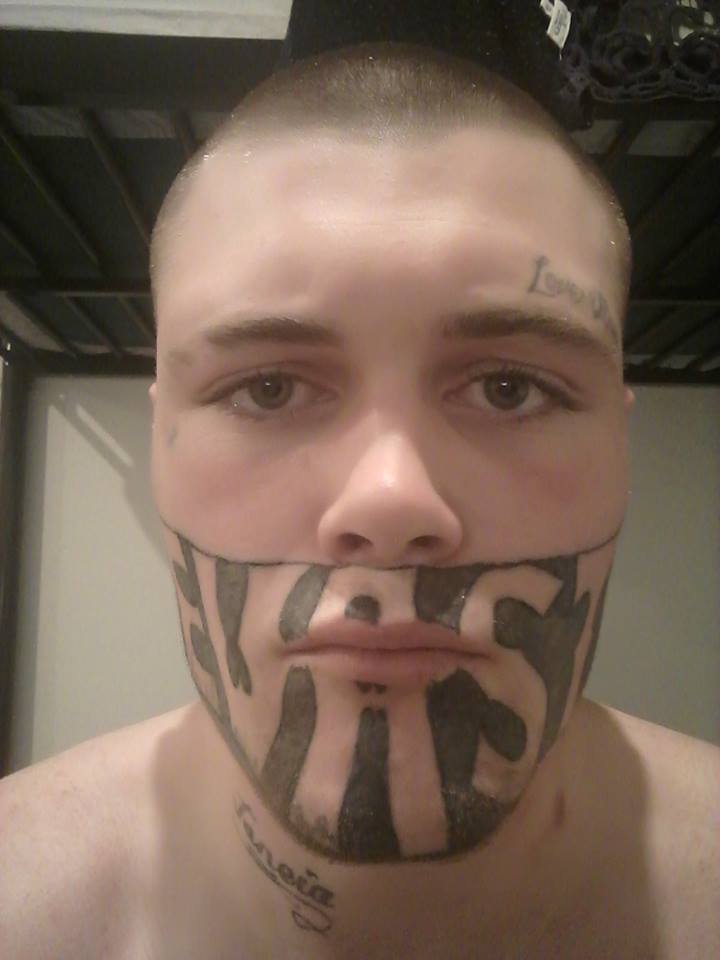 Before you start assuming this guy's an ungrateful prick, apparently part of the problem was that many of the jobs involved owning a car:
Until I get my first paycheck and get a car I won't be able to get myself around.
He has received two firm job offers including one from a scaffolding firm owner who is tattooed himself. Mark has also had an offer to have the tattoo removed from his face, free of charge – if I were him, I'd take up that deal in a flash.
Mark is now considering the scaffolding job, but only once he's had the ink removed and has permission from his probation officer. Sounds like he's very close to getting the happily ever after he set out to find.
For more rags to riches stories, check out what Hot Mugshot Guy is up to these days.