An unemployed man with the term 'DEVAST8' tattooed across the lower half of his face says he is unable to find a job. I can't for the life of me think why that would be.
Images VIA
Mark Cropp is now worried that his tattoo is putting off potential employers as he's trying to get off the dole.
Wait until you hear the backstory of it – apparently he got the ink job while in prison and drunk on alcohol made out of apples, sugar and bread. Doesn't exactly scream 'employee material' does it? Cropp told local paper the New Zealand Herald: 
Before I knew it I had this on my face. It was swollen like a bloody pumpkin.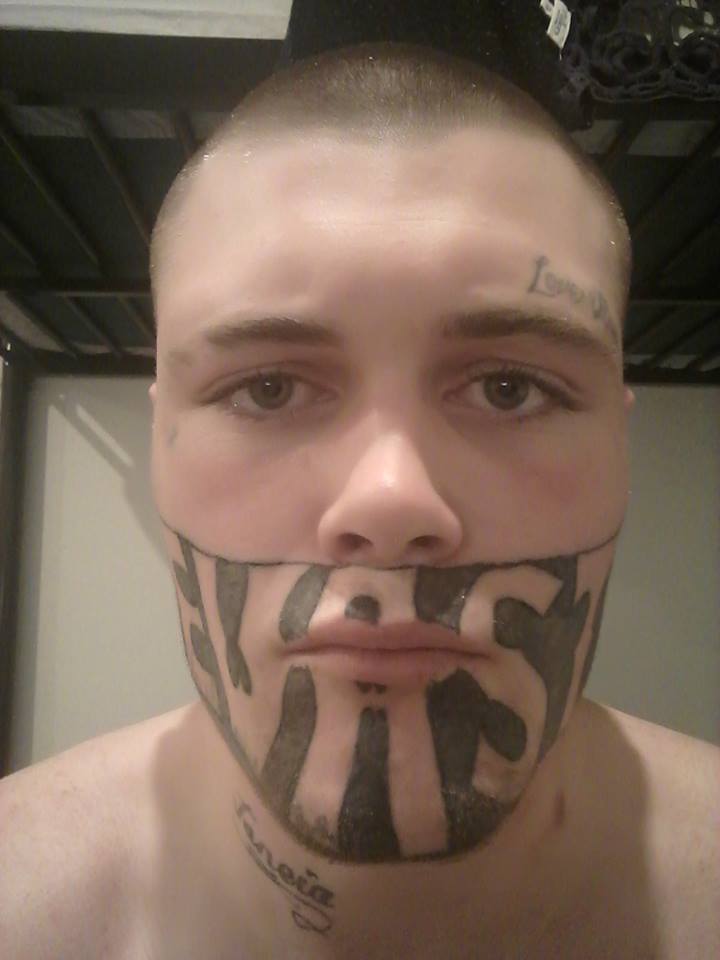 Cropp was jailed in 2015 for armed robbery and was let out only recently. However, Cropp believes it's the face tat that's holding him back, not his criminal record.
You can't help but feel for the guy a bit. Clearly he wants to find a job, but it's going to be a struggle with that monstrosity across his face. His CV writing skills probably don't help – here's his application on a job website:
Hey im keen as to work but have one thing that is stoping me and thats my tattoo on my face i dont have a cv as of yet but have worked at nz brick distrabuters b4 also a scrap metal yard im 19 years of age and have my lerners license. Keen as on job or work place that will take me on. I have a cpit qualification in painting and decorateing, Also chainsaw an fencing nzqa throw aggrabusiness. Any questions please ask me.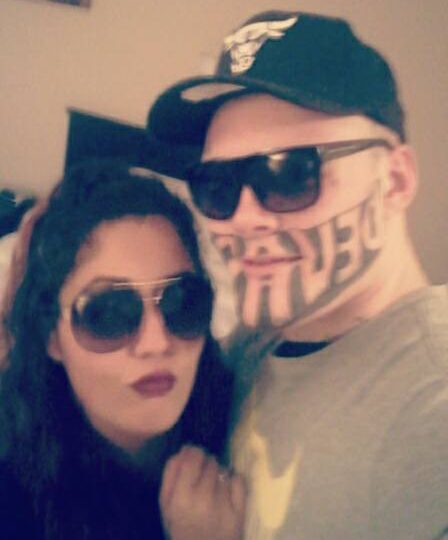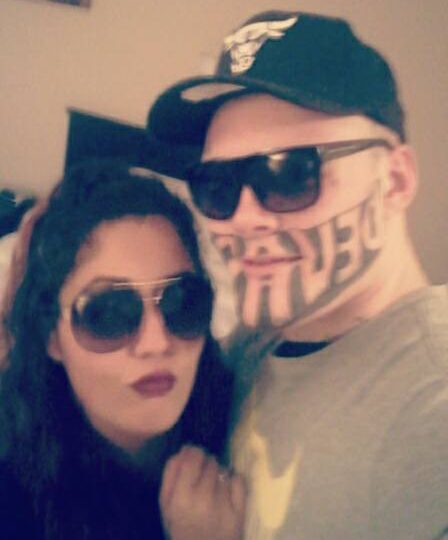 Well, hopefully now that this story has gone viral as well as his selfie on Facebook, someone will pick up on it and give this guy a chance. He evidently wants to work and it will just take one employer to see past the DEVEST8ion (see what I did there?) and see Cropp for what he really is – a kind guy who just made a dumb mistake.
For 31 of the worst face tattoos of all time, click HERE.