A Toy Story fanatic has won a year-long battle with the DVLA to have his name changed to Buzz Lightyear on his driving license.
Featured Image VIA
Buzz changed his name last year for charity, and had contacted the DVLA prior to doing so – at the time they told him they didn't foresee any issues with the name change. Mr Lightyear (real name Sam Stephens) explained that the agency had:
…said as long as deed poll did not flag up the name, there should not be a problem — which there wasn't. But the DVLA then refused to issue me. They said because my name is a fictional character and they are a European company, when I went abroad for example and showed my ID, it would bring the DVLA in disrepute.

But I'm sure there are so many Harry Potters who did not had a problem. It didn't seem quite fair.
He's been a fan of the film since he was 9 years old when he went to see it in the cinema, and he idea to change his name came to him after entering the Brighton marathon. He vowed that if could raise £2000 he would legally change his name from Sam to Buzz – and that's exactly what he did.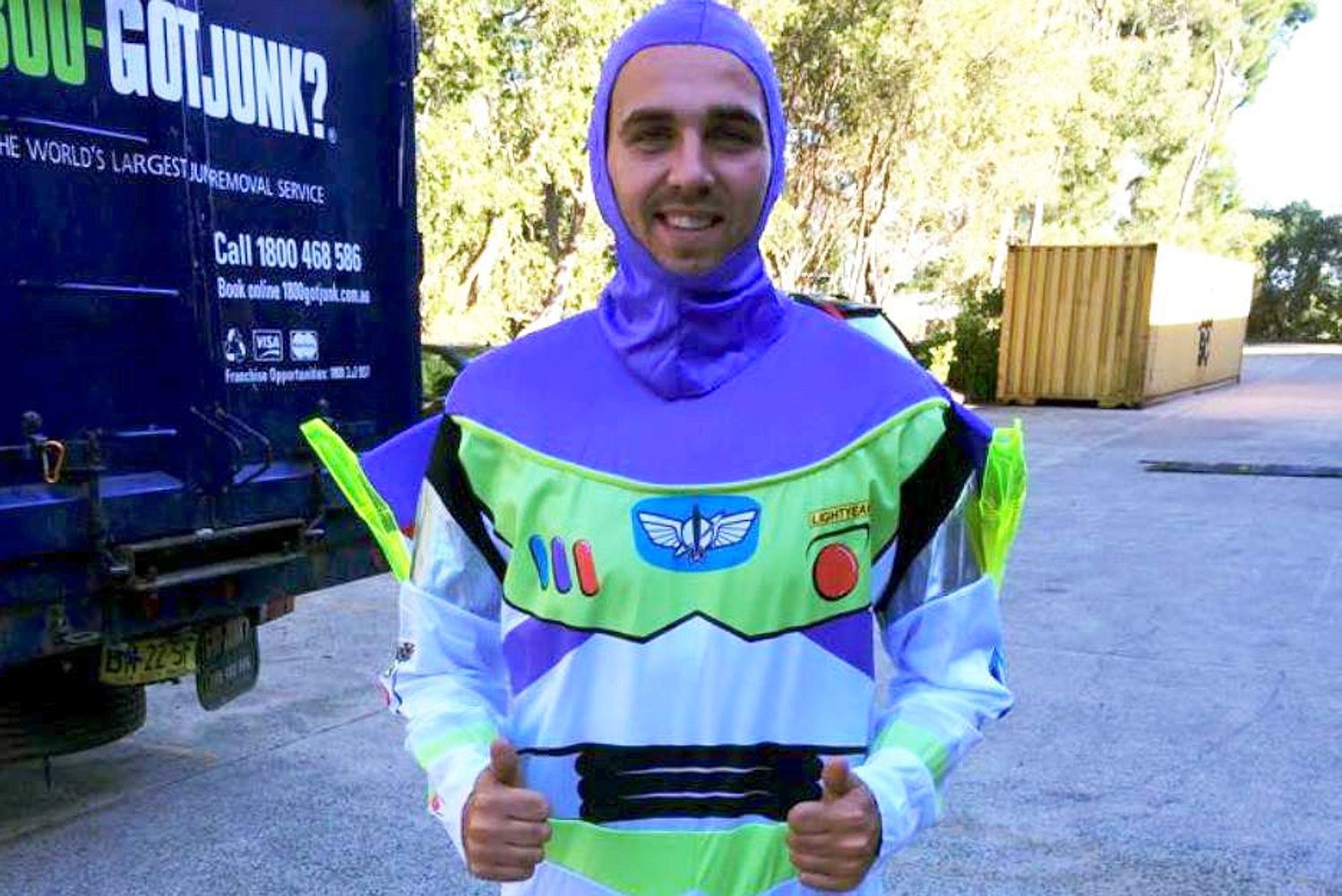 Unfortunately though, it's not just been the DVLA that have been sceptical of his new name, with restaurants always canceling his bookings – presuming it's a wind-up. He also reckons he could be in for more trouble when he applies for a mortgage, so thinks he'll have to change back to Sam in a few years time.
For now though he's enjoying his life as a plastic astronaut:
My friends and family know I don't do things by halves. Buzz Lightyear is a childhood hero of mine. I have all the memorabilia and I'm not afraid to admit it.

Being called Buzz is always a great ice-breaker and I get a few laughs from people when I introduce myself.
You'd have to pay me a lot more than £2000 to get me to change my name to something as ridiculous as this, but fair play to the guy. Always good to see someone doing something completely out there in the name of charity no matter what flack they get back in return. I guess girls might think it's kind of cute in a geek way that he's so passionate about his childhood hero as well – let's just hope no-one shows him this completely perverted drawing of Buzz Lightyear.