Not sure what version of Toy Story this kid was watching but I don't remember seeing Buzz Lightyear jizz in any pies in between owning Woody's life throughout the whole film. Does make you wonder what a Toy Story porn would be like though – the kid's mum did look like a MILF from the waist down, that's for sure.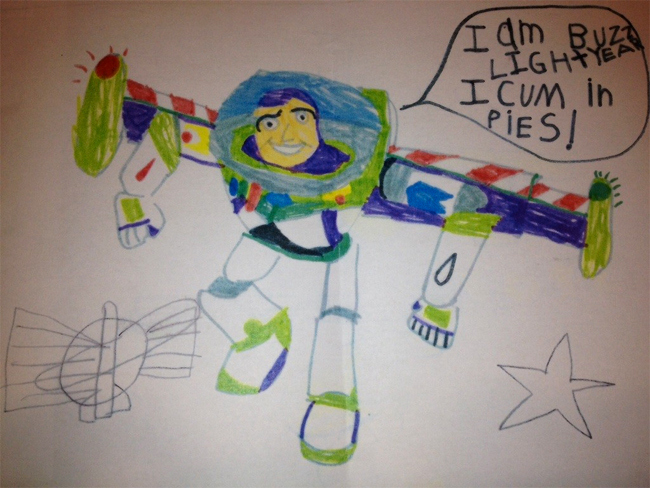 ☛ Watch Next: Sick Toy Story 3 Prank Leaves Mum Devastated
Either way, 'I Come in Peace' will from now on be known as 'I Cum in Pies'.