A Canadian man is suing a Montreal hospital for negligence after he went in for surgery to repair his broken penis and ended up having it shorted by an inch, which he says has ruined his marriage.
The man, who is a paraplegic, injured his penis during sex with his wife in 2011. He feels that doctors misdiagnosed the injury as a minor trauma when he had in fact fractured his cock.
 ☛ More Dicks: Which Country Has The Biggest Penis?
"This has caused a greater impact on my life than when I lost the use of my legs," he said.
He underwent surgery but was shocked to find at the end of it that his penis has shortened by "about an inch" in length, and he was left unable to have sex for two years which caused his wife to leave him.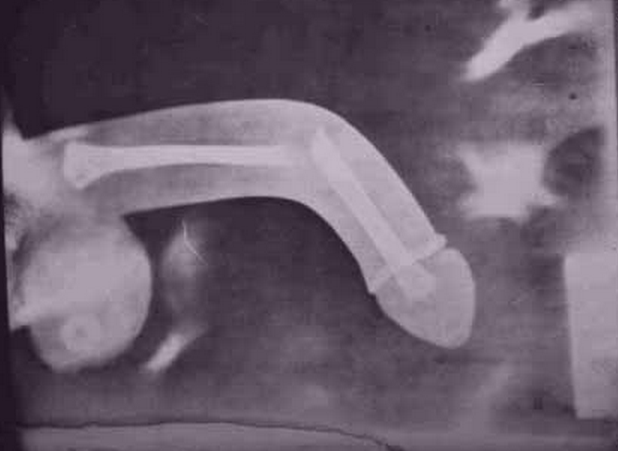 Sounds absolutely horrible, but have to question what he's saying about his broken dick having a bigger impact on his life than the loss of his legs. I mean OK, as a paraplegic with a broken penis he's definitely the only person in the world I know who's qualified to decide which is worse, but definitely surprising to hear him say he misses his penis more than his legs.
But like I say I'm not the one who's had an inch shaved off my penis, so what do I know? Hope it gets better dude.