You never know what fucked up things are going on in your neighbour's home, but for this guy over in Minneapolis, Minnessota, it's enough to get you looking on RightMove ASAP.
Featured Image VIA
Here's the nightmarish way in which AJ McReady discovered his upstairs neighbour had been dead for a week:
My apartment has smelt horrible recently and I just found out the guy living above me has been dead for over a week…and before you ask, his body was just discovered after his blood leaked down the ceiling into our apartment this morning pic.twitter.com/xikb9eH4XJ

— aj (@daddyallenjoel) February 5, 2020
Holy fuck this tweet blew up… all I really know of the situation is the man upstairs died in his sleep. His body decomposed and somehow managed to seep into our apartment. We've head leaking in our bathroom so when we saw this we called maintenance immediately.

— aj (@daddyallenjoel) February 6, 2020
Maintenance stopped by and had no idea what the hell it could be. He wiped off a little on the wall to examine it and still really couldn't determine anything. He went upstairs into the apartment above to see if they had the same problem and that's when the body got discovered

— aj (@daddyallenjoel) February 6, 2020
His apartment is blocked off too 🙁 pic.twitter.com/l5L953fcPp

— aj (@daddyallenjoel) February 6, 2020
Holy cow that's disgusting. What I don't get is why he didn't go upstairs and knock on his neighbour's door as soon as he saw there was a leak? Obviously your first thought isn't going to be 'blood' but you're still going to want to get to the bottom of it ASAP. This guy waited for the maintenance people to come round and even they were stumped.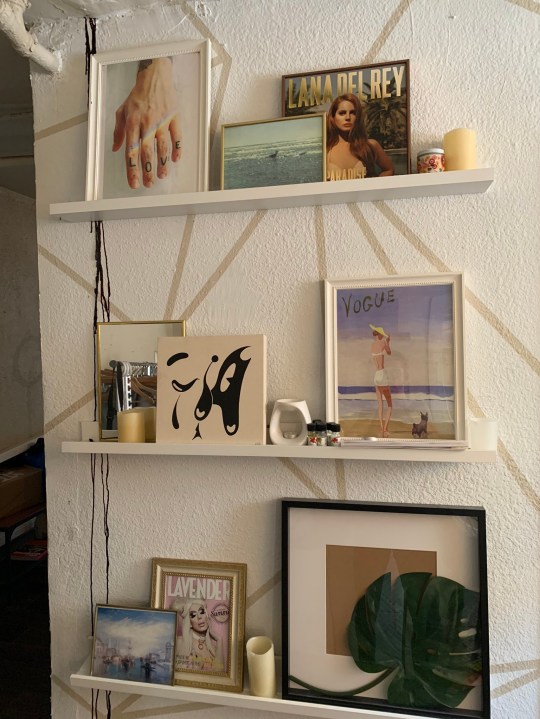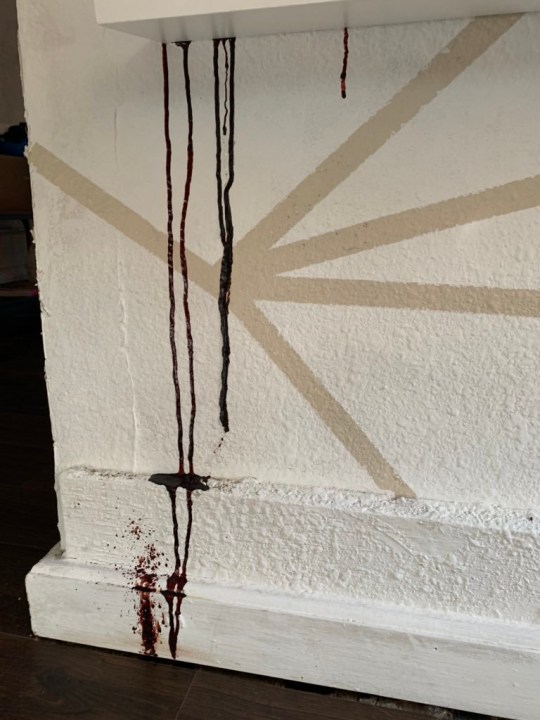 The craziest part from the article in the Metro is that it sounds like AJ is still living in this apartment. I'm sorry but having blood coming down the walls? Way too ominous and horror-movieish for comfort. I don't care how long he's lived there or how many memories he's got or how good his commute to work is – if I were him I'd be seeking alternative accommodation quick time.
To watch a West Lothian man shoot his neighbour in the chest with a crossbow, click HERE. He should probably move out as well.