Most men reading this probably dream of having a bigger penis, but I doubt any of us would want it to be 20 inches long. That is taking it a little too far.
Featured Image VIA
Nevertheless, 54-year-old Roberto Esquivel Cabrera possesses an 18.9 inch penis and turned down reduction surgery on it as he hoped to star in a porno movie. Apparently, Roberto wasn't born with a penis like this but has stretched it with weights since he was a teenager in order to make it so big.
It's so sensitive and huge now that he has to wrap it in a bandage when he walks around. He cites it as a disability which is why he is out of work, but hopes to make it in America in the porn industry.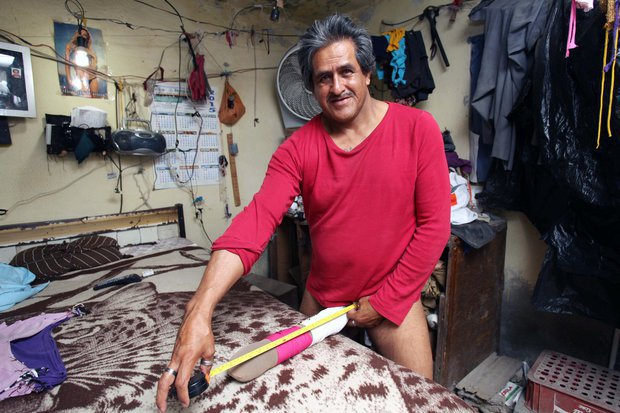 Roberto has now received his first offer for a porn film, but it's not in the US and instead in Prague for the man behind popular XXX channel, YouPorn, who hopes to shoot the dude in a porno based around hospitals and nurses:
We would fly him over to Prague and he can come see our doctors and nurses at our FakeHospital.com.

We would make the scene quite comical and would get a female doctor and two or three nurses all trying to have a go on it.

He would have the time of his life. Everyone would want to see the scene for sure, whether they would get off on it is another matter.
Sounds great. No word on whether this is actually going to happen, but I suppose it's slightly comforting to know that the offer is there at least, right? Hopefully it appears on our screens sooner rather than later, although I think I would find it kind of grotesque to be honest.
To check out the guy who previously had the biggest penis in the world, click here. Bet he's sore over that.