New York police are looking for this man who repeatedly punched and kicked a 78-year-old woman in the face and body in an unprovoked attack on the subway.
Featured Image VIA
Even more depressingly, there's a bunch of people filming and watching the incident and doing absolutely nothing to help this poor woman.
You can watch the footage below, but be warned it's pretty upsetting:
He's crazy that's somebody grandmother. Rt and find this asshole pic.twitter.com/p7rkNtMrUo

— Rello. (@BKLYNRELL1) March 21, 2019
Extra infuriating how he tells the person filming to put it on Worldstar as he exits the train. What kind of shitty relationship did this guy have with older females in his life to cause such relentless, brutal physical pain to a sweet defenceless old lady?
Police say the 78-year-old woman rode the train one more stop where she got off the train and was met by paramedics. She was treated for bleeding and swelling from cuts to the face but refused further medical attention.
Anyone with information is asked to call the NYPD's Crime Stoppers Hotline at 1-800-577-TIPS (8477).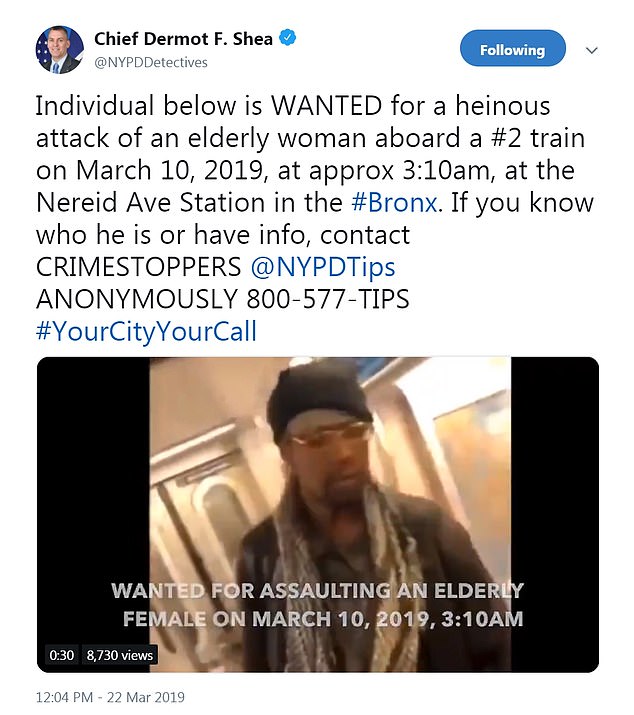 Let's hope this prick is caught sooner rather than later – surely it's only a matter of time.
For something more lighthearted (but still gross & dangerous) from the subways of the world, check out our weekly series 'Subway Creatures'.