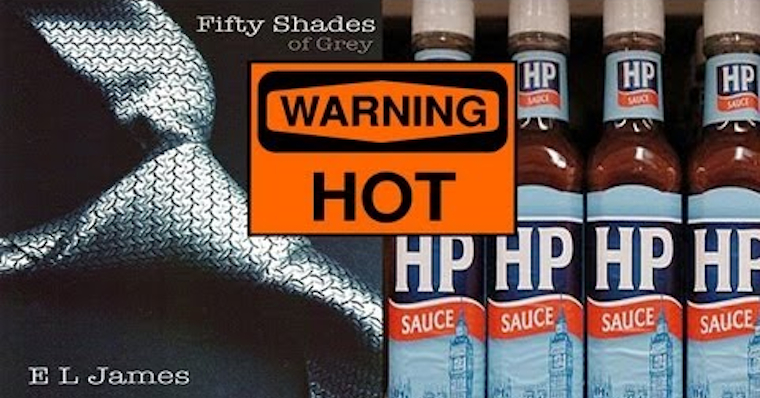 Finally, somebody with some sense has done something about all the stupid boring sluts who are reading 50 Shades of Grey and then frigging themselves off thinking about that prick Christian Grey when they think they're boyfriends/husbands aren't watching. We know you're doing it though. Anyway, I'm not talking about making a hilarious twitter account combining the book and Andy Gray quotes, like the 50 Shades of Andy Gray twitter I featured a couple of days ago, I'm talking about decisive action that will make sure that that bitch never reads such a dumb novel in her life again. Let me tell you the story.
Basically this 31 year old dude called Raymond Hodgson (unlucky with the name there pal, honestly, don't parents THINK what they're letting their kids in for when they give them stupid names like this?) from Carlisle (it gets better and better huh?) got really angry that his girlfriend Emma McCormick – who is 25 and he had been with for five years – had been reading the novel because he thought it was way too dirty for her young, mid 20's eyes. I wonder what the hell he was jacking off to during his mid 20's before he managed to score a 20 year old girlfriend six years his junior? Anyway, the argument went on for two whole days until Raymond finally blew his top and went over to Emma's house with a bottle of HP sauce. When she refused to let him in he stuck his foot in the door as she tried to close it and continued to argue with her, eventually squirting her in the face with brown sauce. OMG!!!!
It didn't end there though. In what has to be one of the stupidest wastes of time ever, Emma decided to charge Raymond with assault and took him to court, where he was found guilty and fined £100 and £85 costs. How fvcking stupid is that? Isn't this guy supposed to be your boyfriend of 5 years and you're going to take him to court over something ridiculous like an argument over fvcking 50 Shades of Grey. Give me a fvcking break. Both of them probably need to grow up. Or maybe that's just how they do things in the north. Interestingly, none of the articles that I've read on this incident so far have commented on whether or not the pair are still together – you would assume that they weren't because of the fact that one of them is suing the other for assault, but the fact that it remains unmentioned is kind of weird and also prevents headlines like '50 Shades of Grey cost me my 5 year relationship' which is pretty annoying too. What's the deal?
Unfortunately though, all of the articles do mention that when asked why he did it, Raymond replied by saying that he wanted to show her the true meaning of saucy. You can tell that he had spent ages thinking of that and probably imagines himself as some kind of comic genius. Maybe he'll get a booking at a comedy club in Carlisle off it.
The guys at NewWorldMedia – who we've featured a couple of times before – made a video about it too, which isn't as funny as they can be but will still give you a chuckle. Check it out below:
[yframe url='http://www.youtube.com/watch?v=DsrjGgE9bms']