A man over in Newcastle has been arrested after he attacked his girlfriend because he was frustrated that he couldn't open a can of corned beef.
Featured Image VIA
61-year-old Dennis Thompson became frustrated when he couldn't open the tinned meat after getting home from the pub. This frustration soon turned into anger when his partner, Anna Goosen, refused to step in to help.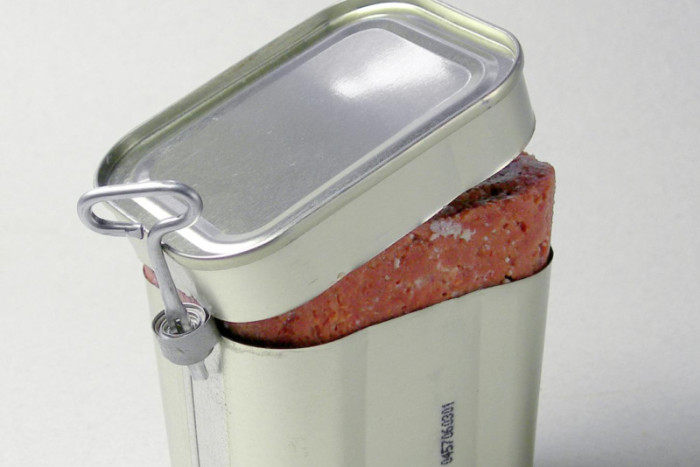 Most people would probably then either give up or try a can opener, but not Thompson. He decided to throw the can of corned beef at Anna's head, causing it to split open. She was left with blood pouring from the wound, which had to be stapled shut. Prosecutor Michael Bunch said:
He appeared to be having difficulty opening a tin of corned beef.

He became aggressive as a result of his frustration and started to shout at her.

She describes him, in a sense, just ranting, as a result of his inability to open the tin.

She attempted not to pay any attention and was watching television in the living room.

The next thing she was aware of was a crack to the back of her head.
Apparently these two have no history of domestic abuse, and this was a one-off incident that was fuelled by "alcohol and frustration." Yeah, I always feel super frustrated when trying to break into a tin of corned beef. You can't beat that crumbly, processed cylinder of animal bits. It's just too delicious.
Thompson has since pleaded guilty to unlawful wounding and was locked up for 14 months. Pretty harsh considering this just seems like a drunken argument that got out of hand. Then again, you can't go throwing cans of meat goods at people's heads. Hopefully he'll think twice next time he's in a similar situation.
At least he didn't use his wife's head as a mop because they ran out of jam. That's next level harsh.