We're back in Florida again for the latest tale of redneck domestic battery.
Keith Davidson – from the aptly named Fruitland Park – woke up one morning and went to make a peanut butter and jelly (jam) sandwich, but became angry with his wife when he found that there was no jam left in the house. Instead of doing what a normal person would do and have it without the jam or go and buy the jam, he instead decided to escalate the argument with his wife to the point of violence.
After she spilt some milk on the floor, that was the last straw. Davidson grabbed her by the hair and pushed her to the ground, pulling her by the hair and using her hair and head to mop up the milk. I really want to make a joke about spilled milk here, but it really isn't appropriate unfortunately.
Images VIA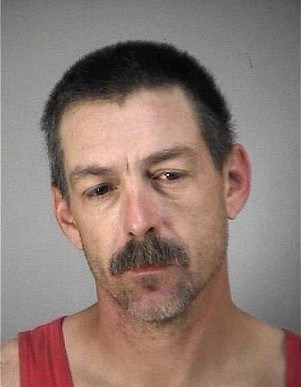 Following the clean up operation, the woman called 911 and the cops came over and arrested Davidson. They charged him with battery after examining his wife and discovering significant bruising.
Davidson is now spending his time in Lake County jail, where presumably there isn't any jam and he doesn't have access to a mop either. Wonder how he's going to get around this predicament.
Still, stranger things have happened in Florida – remember this dude who was arrested for having sex with an alligator he kept tied up in his backyard? That was weird.