Yesterday, tragedy struck London again when a fatal fire engulfed Grenfell Tower in West London, claiming 17 lives at the time of writing.
Featured Image VIA
One positive to be taken from this story is the sheer amount of help, solidarity and support that has been shown to the victims and their families since the news broke out yesterday.
Sadly, on the other side of the coin, one man who is unidentified in the media, was arrested for opening body bags at Grefnell Tower and taking photos of the victims.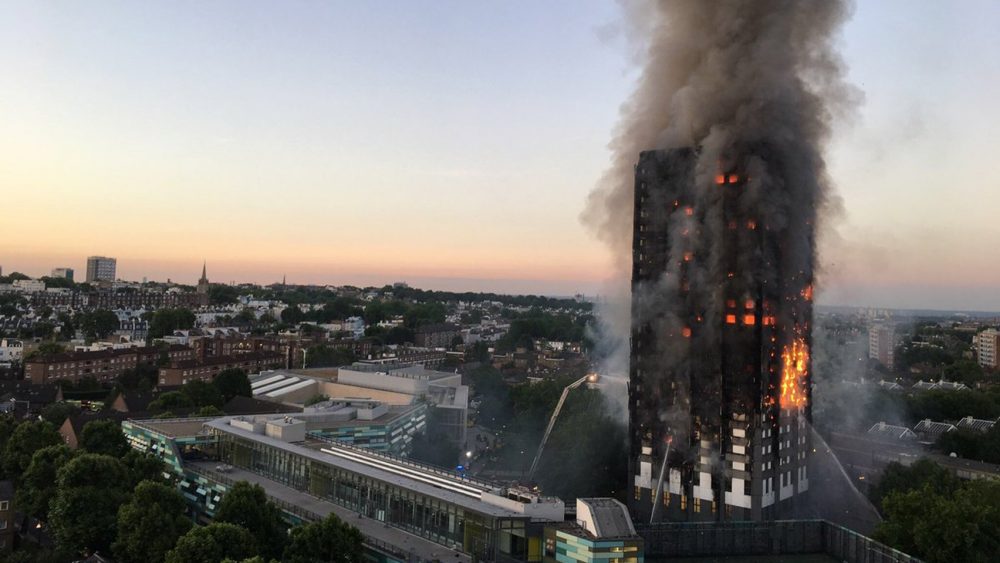 The man then posted the images of the victims on Facebook. Sounds like this guy was just a bit of an idiot, rather than a sinister media attention seeker, as apparently he said that he was just trying to help identify them. Probably best to leave that to the police though.
The 43-year-old has now been arrested on suspicion of sending malicious communications and obstructing a coroner.
Shockingly the photos are still on Facebook, despite the negative comments they have received. In one post he wrote, "Does any one know this body laying outside my flat for more than two hours," before attaching five images of the victim's upper body. So grim – hopefully these get reported and are taken down ASAP.
To watch a Grenfell resident explain why he thinks the fire was a deliberate attack by the government, click HERE.