A dude from Montana called Levi Charles Reardon was arrested after he liked his own wanted advert on the Cascade County Crimestoppers Facebook page. Obviously he's not planning on being a career criminal because he is clearly just way too stupid for that vocation.
Reardon was wanted for forgery and stealing a wallet and numerous personal cheques in January. He cashed four of these cheques and presumably immediately bought a new laptop to go on Facebook and like his own wanted profile. That's a great way to spend stolen money to be fair.
Featured Image VIA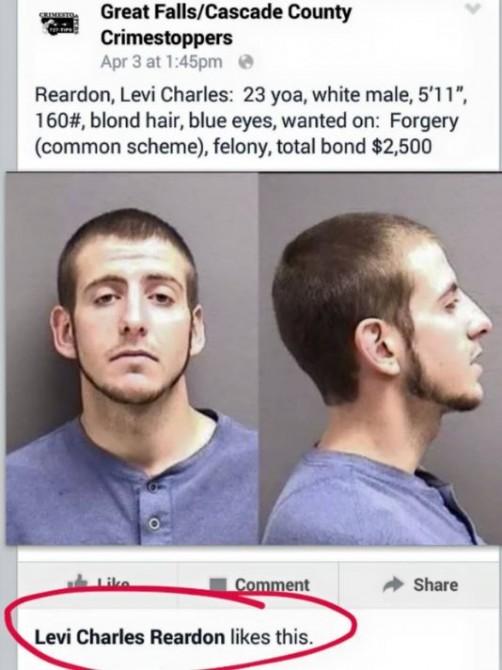 Image VIA
It's not clear whether or not the fact that he liked this actually contributed directly to Reardon's arrest, but it can't exactly have helped can it? He was arrested on Friday without incident – no details on the exact nature of what went down though other than the fact that he's an idiot.
As dumb as this is, it's not as stupid as this guy who shared a post seeking his arrest on his own wall. Seriously, what is going through these people's heads when they do completely stupid stuff like this?