A passenger found with 22 pounds of crystal meth and $900 in cash in his backpack at Orlando International Airport has been identified as 46-year-old Eli Brown.
Featured Image VIA
Amazingly, Eli was busted during a random bag check as he waited to board a flight to Kentucky, meaning he somehow managed to take 22 pounds of meth in his backpack into the airport, through terminal security, through the scanners and all the way to the gate.
The Orlando Police Department said in a release:
It's one of the largest amounts of drugs anyone's recently tried to carry in person.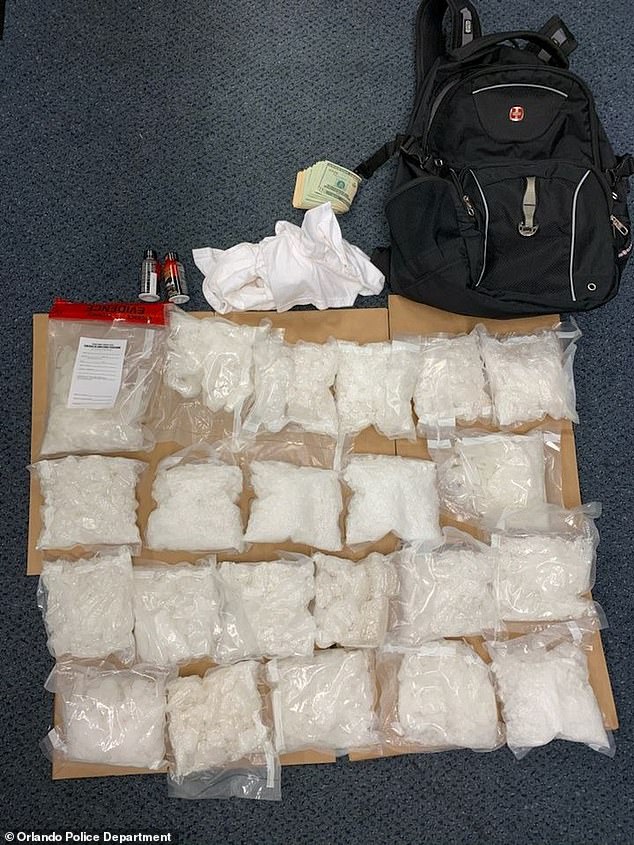 Naturally, Eli is denying the bag was his. He says he fell asleep at his gate, and when he woke up he noticed the bag was next to him. He assumed it was his because it was identical to his own bag. Which means he's suggesting someone swapped out his backpack for an identical backpack filled with $500,000 worth of meth while he was asleep. Well that's a water-tight defence right there! Now he just needs airport surveillance footage to support that theory and he'll be good as gold.
Another weird aspect of this story – when did you ever see random bag checks while waiting at the gate? It's strange enough that Eli managed to carry all that meth through security, but to go from so unbelievably lucky to so unbelievably unlucky just as he was about to board his flight is baffling. Might there be a TSA agent under investigation for this? Or maybe Eli Brown got nervous at the final hurdle and looked so suspicious that they just had to check. I mean if there's ever a time to play it cool, it's when you have 22 pounds of meth in your backpack at the airport. At least he knows for next time.
To meet the lady who ripped her own eyes out while on crystal meth who now has awesome new prosthetics, click HERE.