Netflix is a staple part of most of our lives these days and I think most people reading this would be lying if they haven't subjected themselves to a binge at some point in their life. Sometimes you've just gotta lie on the sofa all day and watch your favourite show hey?
Featured Image VIA 
However, whilst many of us may joke that we're addicted to Netflix, I doubt that any of us have actually been clinically diagnosed with this problem like the guy from India featured in this story. And it's a pretty sad tale when you hear the details.
The unnamed 26 year old man had lost his job and turned to Netflix to escape the reality of unemployment and poverty. He managed to watch an incredible seven hours of it every single day for six months, which roughly equates to losing 1260 hours of your life to box sets. Or just Netflix specials and movies, whatever.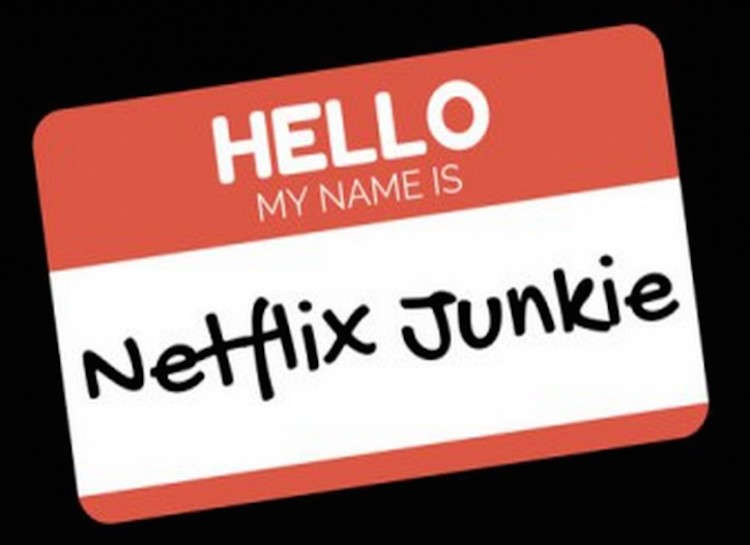 Anyway, the fact he was doing this so frequently actually left him with a buttload of injuries inculding eye strain, fatigue and disturbed sleeping patterns. Realising that he had a problem, he checked himself into the Service for Healthy Use of Technology (SHUT) clinic at the National Institute of Mental Health and Neurosciences (Nimhans) to undergo treatment for his addiction.
Dr. Manoj Kumar Sharma said the following about him:
The man watched Netflix when his family pressured him to earn a living, or when he saw his friends doing well.

It was a method of escapism. He could forget about his problems, and he derived immense pleasure from it.
I guess that's one way to deal with not having a job – just sit around on your parent's couch and watch TV all day. We've probably all done it, just let this guy's problems be a lesson to you. Netflix addiction could be a killer in the future so check yourself before you wreck yourself.
For more of the same, check out this other tragic story about addiction – when a porn addict was crushed to death by his immense collection of pornography magazines. Awful.