I'm sure most people reading this have some kind of relationship with porn, and some of our mothers might even have said that it will be the death of us, but none of us would actually think that porn could full on kill us. It's possible though, as the guy in this article found out – much to his detriment.
Images VIA
Granted, 50 year old Joji was almost definitely addicted to porn, but even with that knowledge, it's still a pretty incredible way to go as he was crushed to death by his own six tonne collection of porno magazines in his own home. Tragic.
To make the story even sadder, it turns out that Joji didn't have any friends either because nobody even discovered his body for six months. He was only found when the landlord entered the flat after he was coming over to find out why the rent hadn't been found to find it covered – literally covered from floor to ceiling – in pornography. Figuring that Joji had split and left the porn as some kind of insult, he ordered it to be cleaned up, only for the cleaners to find his body buried under a wad of porno mags.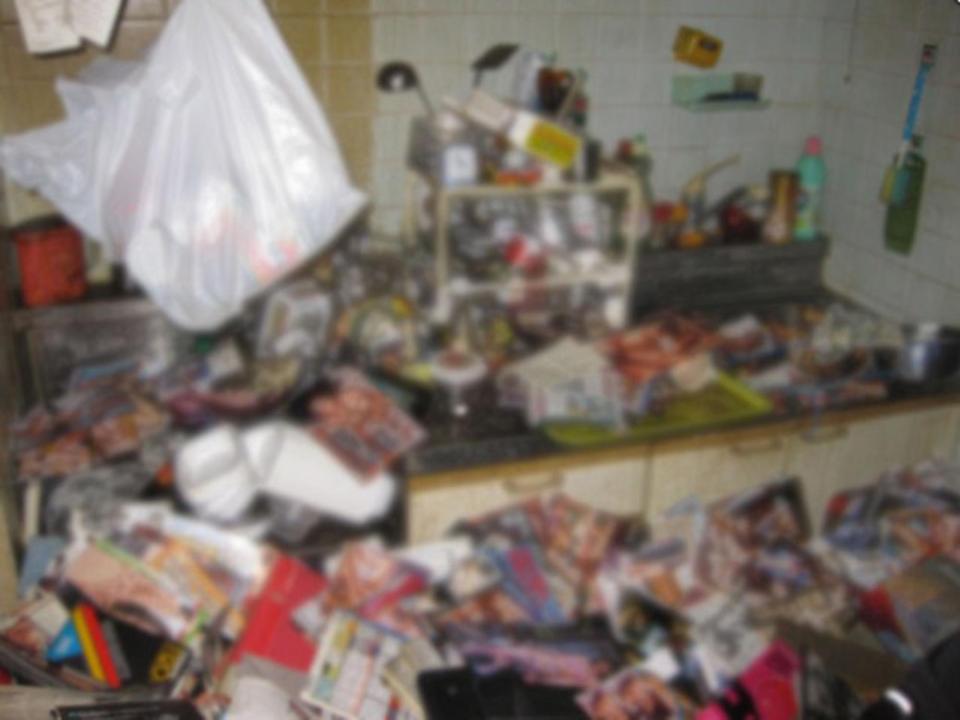 Ouch. What a way to go. You've got to remember as well that your memory will be tarnished forever as well and there's nothing you can do about it. As he didn't have any friends though and he's dead, he'll probably be OK with that. But still it's a bit of a worry for you and me isn't it? Better wipe that hard drive eh?
For more porn, check out these porn stars explaining their grossest ever on set experiences. Yuck.