Everyone loved Malcolm In The Middle when it first came out whenever that was – I'm thinking the late 90's/early 00's? I still remember one awesome joke when I think Malcolm had just done something outrageous – as was pretty much the case in ever single episode ever – and Reese was like 'How come everyone believes him? Nobody ever believes me when I say I completed Mortal Kombat' and Hal/Walter White was like 'That's because it's obviously a lie. Nobody beats Sub Zero.' You've just got to love classic 90's references right?
Anyway, I kinda lot interest in Malcolm In The Middle when I went to university and they all started growing up and Francis got a Thai bride and went to work in the North Pole or something (I think that happened) but I gathered that it ended when Malcolm got too old to be seen as a child genius anymore. The cast went their separate ways and I'm pretty sure none of them do anything remotely worthwhile at the moment except for Bryan Cranston who is in everyone's favourite TV show Breaking Bad. I don't think anyone thought that he would be the only successful one when Malcolm In The Middle was actually on TV huh? I mean Frankie Muniz was Agent Cody Banks and everything. The high and lows of stardom huh?
It seems that over the past few days there was some kind of Malcolm In The Middle cast reunion BBQ though where everyone in the show got together to eat BBQ food and talk about all the crazy scrapes that they used to get into. There unfortunately aren't that many pictures from the event (there are only even any because Frankie Muniz tweeted a few – wait Frankie Muniz has a twitter account?!! I'd better go follow him….oh wait nah) but there's still a great cast reunion one and a couple more of people who I have no idea who they were in the show. It's cute that everyone had to wear name tags saying who they were in the show too because a few of them look really different. Enjoy the pictures (I've included a family shot from Malcolm In The Middle so you can compare the then and now…it's been six years since the show finished).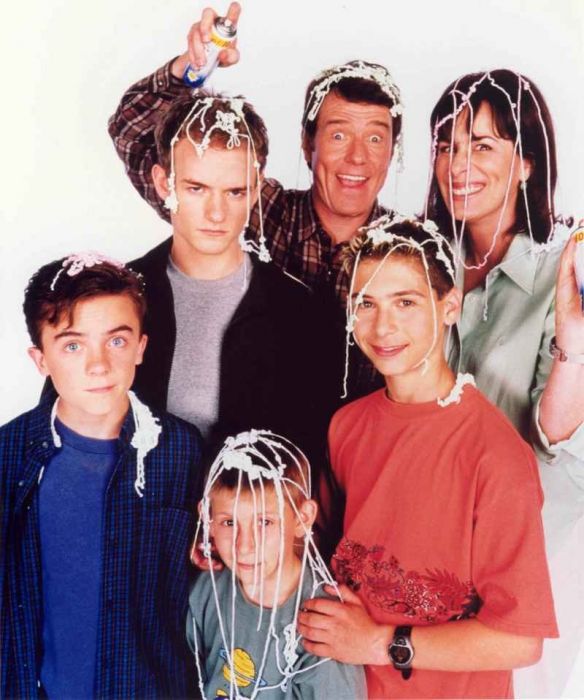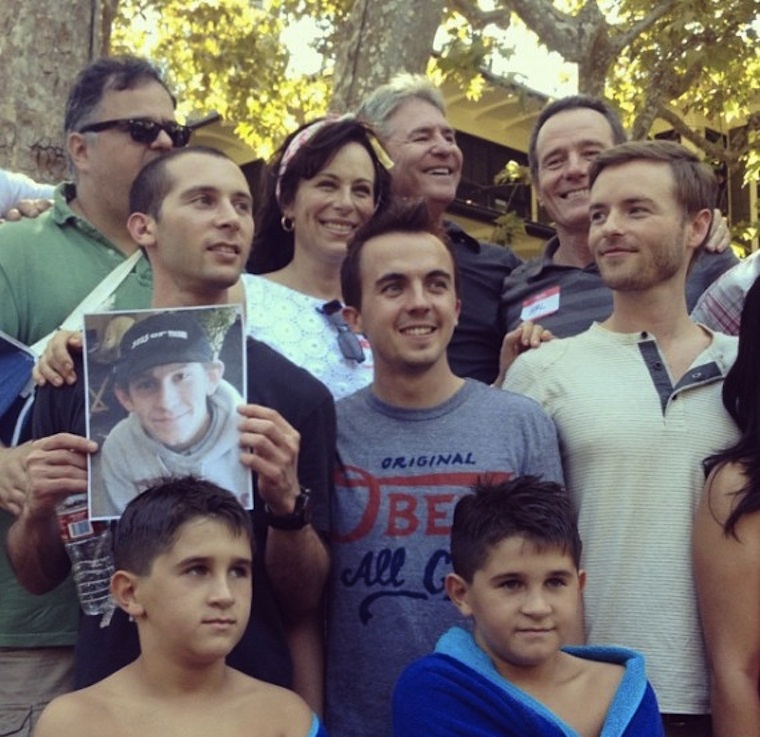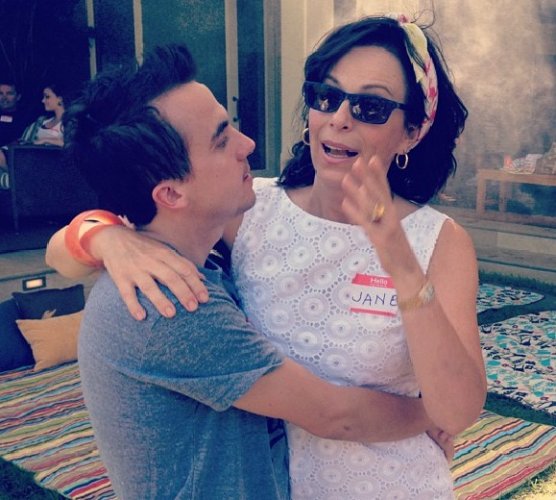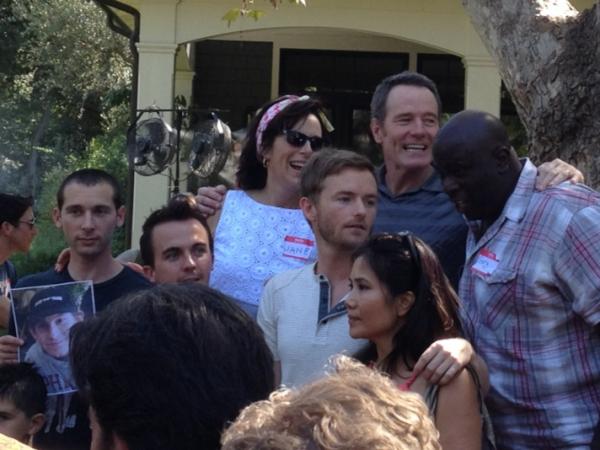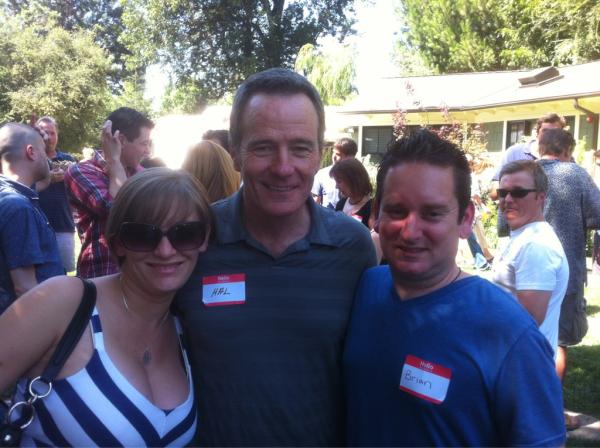 But where the hell is Reese!??! Or is that Reese and he's just got a picture of Dewey because he didn't show up? And who the hell was Brian!?
If you've got a hard on for Breaking Bad like everyone else in the world check out some of these Breaking Bad links:
Breaking Bad Valentine's Day Cards
Breaking Fast: Walt Jr Eating Breakfast