The cheese toastie is a great hangover cure or sometimes just a great treat to have anyway, mainly because they're completely delicious and also because there are about a million different variations of them that make them even better.
Featured Image VIA
However you make your cheese toastie though, it's a fairly universal move in the recipe to smother butter on the outer layer of your toastie to make it extra crispy and brown and add that little bit of extra flavour. It turns out that we shouldn't be using butter for this step though, but should instead be investing in some mayonnaise to aid with this.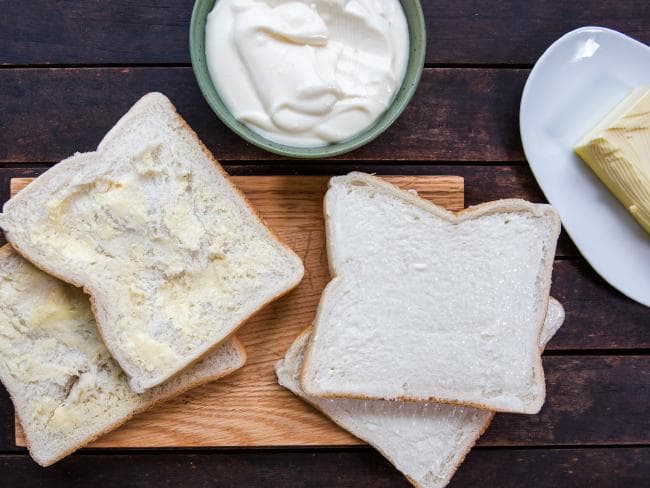 According to food writer and photographer Tristan Lutze, mayonnaise is easier to spread on bread than butter, browns the bread more evenly, burns less quickly (so that the cheese melts better) and tastes just as good as butter. Apparently mayonnaise is perfectly emulsified – unlike butter – so this means that there are no more black patches across the bread and it will be perfectly toasted with that little bit extra flavour too. Full egg mayonnaise – the type you get in the jar – has the same ratio of salt as butter too so there's literally no sacrifice when it comes to flavouring that bread either.
I haven't tried this method of making cheese toasties yet but it seems to be pretty popular with everyone who has followed Lutze's advice so I'll be sure to check it out next time I make one. In the meantime if you want to get some ideas for your next cheese toastie, take a look at this list of the best recipes of all time. Mmmmm.