I think everyone of us will admit that there's nothing better after a night out than a kebab meat and chips, although our body probably isn't going to thank us for it in the long run or the short run. Hello diarrhoea.
Images VIA 
Anyway, the adverse affects on your body as result of the kebab probably comes from the fact that for the most part you'll be buying it from a greasy kebab shop at 4am, but I think these effects would be somewhat offset if you actually made the kebab yourself in your house, which is an option that is now available for the price of just £60 from eBay. That's pretty goddamn cheap.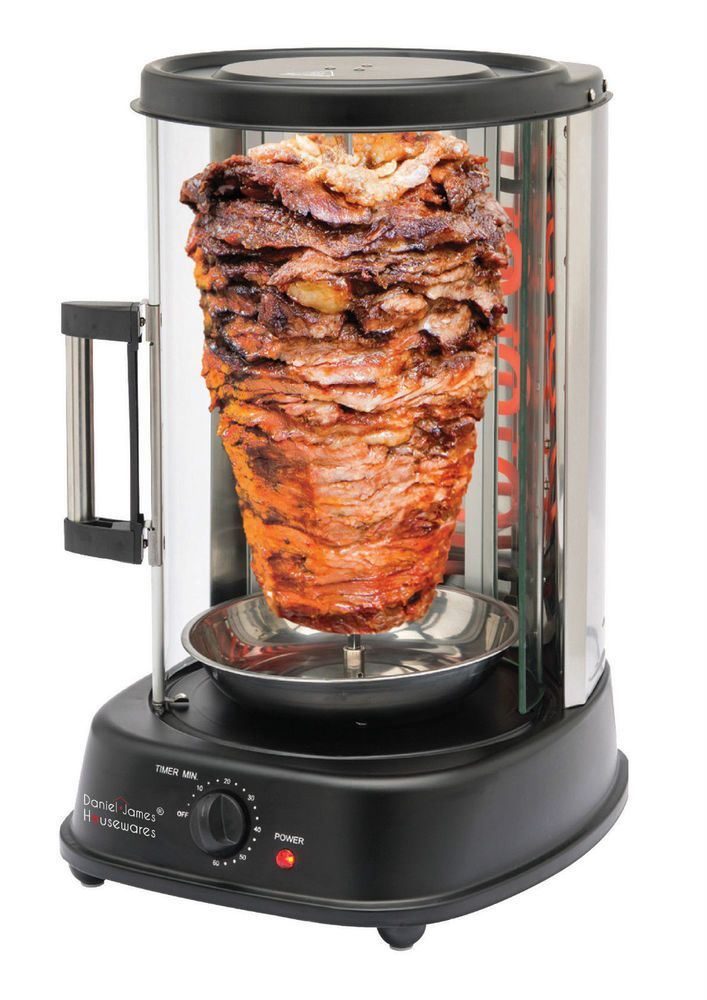 Once you've bought it, I guess you just set the kebab spinning before you head out on your night out and then it's cooked when you come in seven hours later and you just start shredding it onto your plate. Add some garlic mayonnaise and chilli sauce – that's probably a lot nicer than the stuff you get in the chip shop as well – and you're all set to go.
The Daniel James Home Rotisserie even has a 4.8 star rating on eBay so you can trust that it's actually going to do the business as well. Unfortunately, they're all sold out as of now but given how insanely popular they seem to be proving, I doubt it'll be too long before they're back on sale again. Just gotta make sure you're there to pick one up.
For more of the same, check out this reindeer meat kebab that came out earlier this year. Nice one.