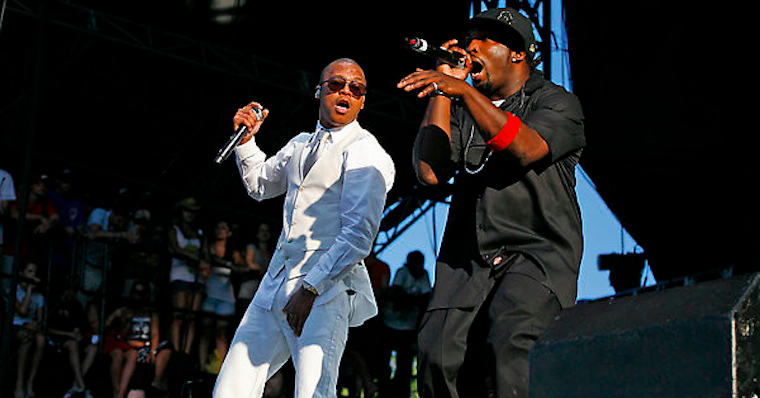 So it's your job to put on a concert to celebrate Obama winning a second-term as President, the highest achievement any American politician can get. Who do you book? A rapper, rap's cool, Obama's cool, yeah that's decided then. Which rapper? What about Lupe Fiasco? He did that nice, catchy song "superstar". Is it worth doing any further research? Nah rappers love Obama. You're sure Lupe won't have called him "the world's biggest terrorist" or anything. Anyway, he goes into his song "words I never said" featuring Skylar Grey (full video at the bottom) and this happens.
[yframe url='http://www.youtube.com/watch?v=Bvtc_whnIVM']
 
☛ Check This Out Next – Celebrities React To Obama's Re-Election 
Embarassing for the organisers, annoying for the punters who paid to see Lupe headline and dangerous for American democracy. Stupider still is the way the American medias reported it. Apparently he went into an "anti-Obama diatribe mid-set", no he didn't he sang the normal lyrics to one of his biggest hits that presumably was on the set list he gave to organisers. Also none of the media reports missed the chance to point out that Lupe is Muslim, as if that explains it all. America's crazy. Here's the song.
[yframe url='http://www.youtube.com/watch?v=22l1sf5JZD0′]

☛ Don't Miss This – Barack Obama Does Karaoke 
☛ Read This Next – Barack Obama Takes Place In An Ask Me Anything On Reddit