I'm gonna start this article by saying I've got no idea who Amber Davies is and I've got absolutely nothing against her, I just think that it's hilarious when celebrities upload pictures of themselves after they've clearly been doing drugs onto the internet. You've gotta be more careful than that these days guys.
Featured Image VIA
Anyway, Amber was attending the National Television Awards on Tuesday night and clearly needed something to keep her night going during the after party at the hotel as she uploaded the selfie below, which features bottles of champagne and beer, rolled up bank notes, a credit card and some mysterious white powder in a baggie. Hmmm – what do you think that means she was up to?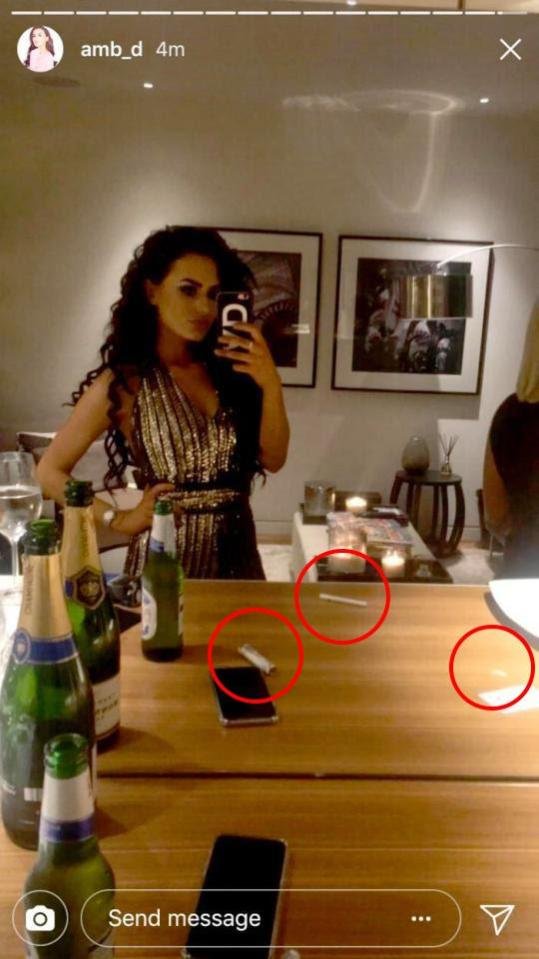 Damn – you can't really argue with that and it gets even worse for Davies too as she's supposed to be doing Dry January as well. What a dumb photograph to upload, but I guess you're just not thinking about that when you're desperate to show the world about how much of a good time you're having are you.
Of course, Davies has vehemently denied the assumptions drawn from this picture, stating that she was in someone else's hotel room (but who's?) so they weren't hers and she wasn't partaking. Believable.
She also uploaded the following videos of her denying it both verbally and on paper: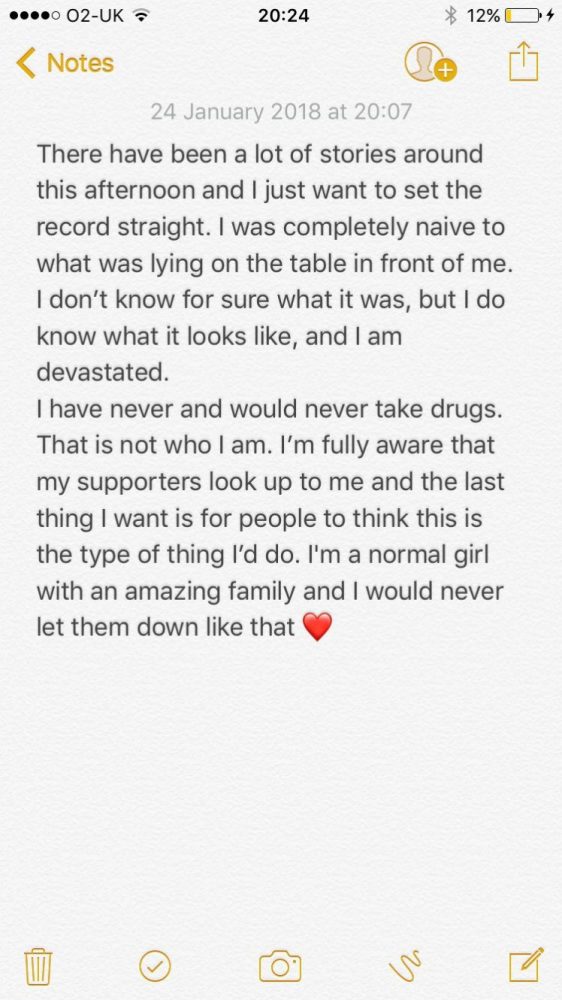 Not suspicious at all to deny doing something in as many ways as possible is it? Anyway, make your own decisions about what you think about her, I don't really care if she's doing drugs just thought it was lolz that she got caught. There you go.
For more of the same, here's Halsey sniffing blow on a yacht at a NYE party. Damn.