If you're unfamiliar with Love Island (bless you if you are), here's a clip of some of the contestants discussing Brexit to set the tone:
Featured Image VIA
It's no wonder that people are referring to Love Island contestants as "the most stupid people in the world", but then this aesthetically pleasing crew hasn't been flown out and plopped half-naked onto a Majorca villa to discuss politics, but rather to soak up the sun, get pissed, slag each other off, and shag each other silly.
How much do you think ITV2 are paying them for the pleasure? Not much, as it turns out.
According to the Sun Online, the stars of the fourth series are being paid just £200 a week. That works out to £2.80 an hour for the amount of time they'll spend filming the show.
A source revealed:
All islanders are getting £200 a week to be on the show. If you break it down to how many hours they're filming every day that's absolutely nothing.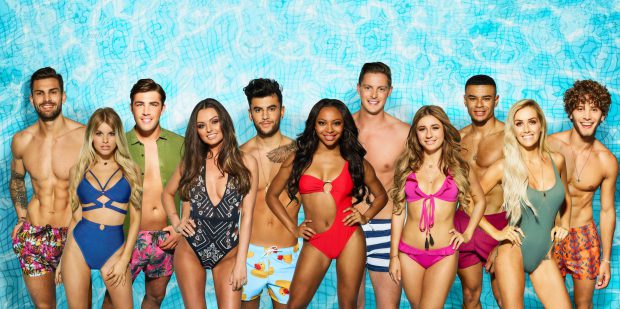 I guess you don't really need much of a cash incentive to spend your summer catching rays and getting laid on a free holiday to Majorca, especially when you consider the sponsorship/magazine deals that could be waiting for some of them when the show ends.
That's as long as they don't end up in any scandals involving sleeping with 16-year-old girls, as was the case with one of last year's contestants. Creep.