It was only a matter of time before luxury brands like Louis Vuitton cashed in on the mask craze, and sure enough you can now get yourself an LV face mask for $961 (roughly £750).
Featured Image VIA
The shield comes complete with golden studs, a photochromatic visor which reacts to sunlight by turning darker, and the Louis Vuitton monogram print adorning the trim and headband. You can also flip the visor and wear it as a hat. Um, worth every penny then?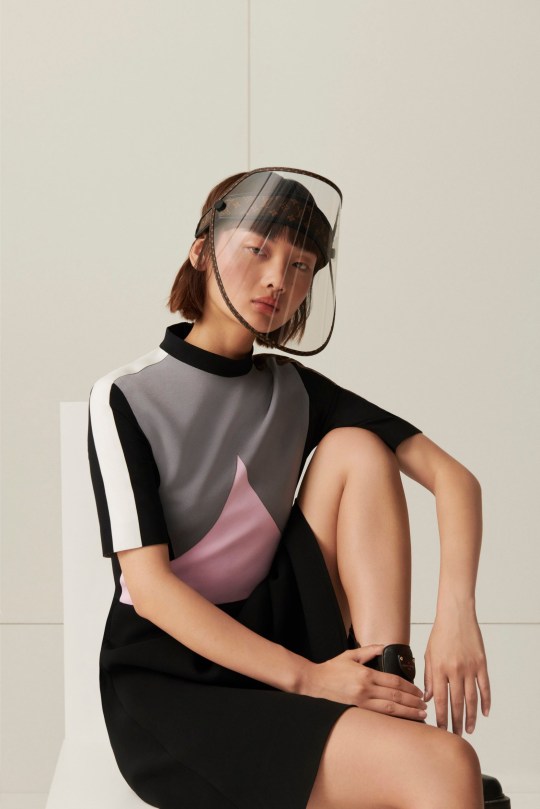 The craziest thing about this Louis Vuitton PPE is that it totally has a market and will no doubt sell out in no time. I mean what better way to assert your dominance over the poors and sheep in their basic N-95 hospital masks than by wearing a £750 Louis V face mask? It's the ultimate flex of the COVID-19 era.
Now I would never wish COVID on anybody, but wouldn't it be a little bit amusing if the person wearing a £750 designer face mask caught it? Just thinking about the type who might splash that sort of cash on a face mask and walk around wearing it like a fashion item and there's no chance they're anything other than terrible people. I mean it's just such a waste of money, even if you're a multi-millionaire. Not to mention it's probably no more effective than the super cheap versions.
Then again Louis Vuitton could release a £50 per square toilet paper with the LV logo on it at this point and people would sell it out. That's just the world we live in.
For the 'hot' nurse punished for wearing bra and panties under her see-through PPE, click HERE.