Louis Theroux is the UK's most important national treasure. He's our favourite journalist, documentary maker and all-round legend. He can do no wrong with that intelligent wit and wry smile. Not to mention, he takes time to acknowledge and appreciate each and every one of his fans.
Featured Image VIA
There's no denying that Louis has come out with some absolute golden one-liners in his time and, luckily for us, someone's put together a collection of his best quotes in a special book called 'What Would Louis Do?' I treat it as the modern guide to life.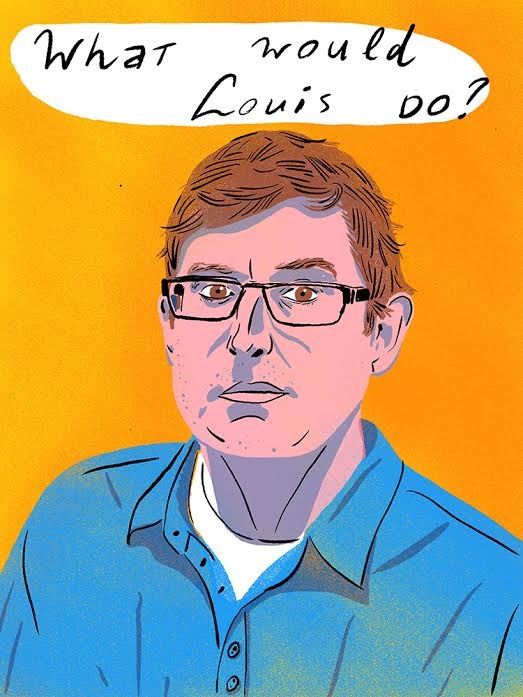 Here are some are few to get the juices flowing:
Maybe the things that thrill me aren't going to get me 500 years in prison.

Jiggle, Jiggle. I like to see you wiggle.

We are, all in a way, fictional characters who write ourselves with our own beliefs.

I don't think I could say beeyatch.

What if this was put to a vote and we were outvoted?

Take lots of little ones.

Realise no dick is too big.

Keep it calm, keep it calm, keep it calm.
So incredibly insightful. Louis, you really are the modern day Jesus – never change. If you'd like to get a copy of the book, you can buy it HERE.
For more incredible Louis moments, check out the Twitter page 'No Context Louis'. Trust me, you won't regret it.