It seems like it isn't enough these days to go to a rave, drop a few pills and dance around with your mates to a bunch of DJs you may or may not have heard of – nowadays there needs to be a theme to the debauchery and the latest one to crop up is Britain's favourite documentary maker Louis Theroux.
Featured Image VIA
Louis Theroux themed raves are popping up all across the country thanks to The Luis Theroux Appreciation Society, and here's what you can expect from them with their night 'Gotta Get Theroux This' (see what they did there?):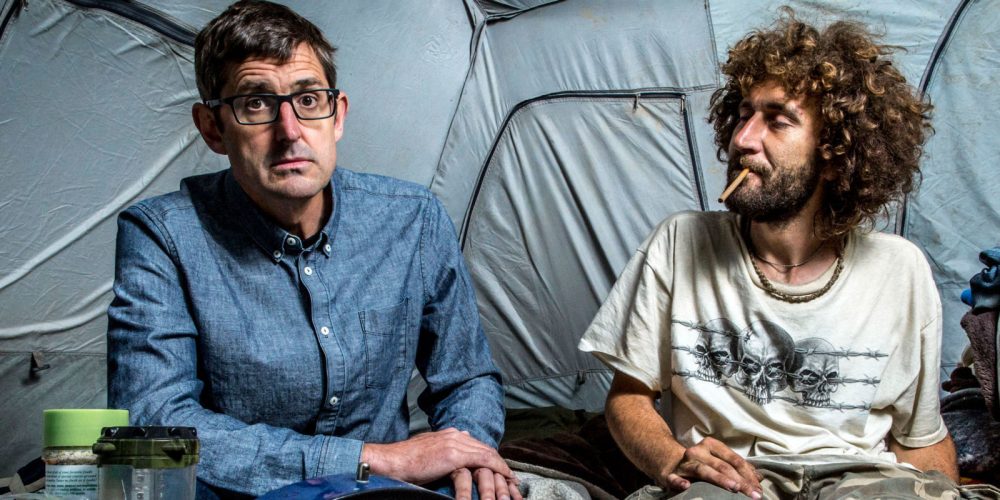 We have put together a club night dedicated to the man himself. There's going to be wall to wall Theroux, exclusive Louis Theroux T-shirts available, visuals of our favourite Theroux clips and branded giveaways.

Events are scheduled to take place in Leeds, Bath, London, Swansea, Manchester, Cambridge, Liverpool, Bristol, Southampton, Sheffield, Cardiff and Glasgow.

Entrance is betten £5.00 and £7.00 – you get a free t-shirt if you pay £7.00.
That's not a bad price for a t-shirt on top of it, is it? Not really sure if a Louis Theroux themed rave is what I want to be going to at the weekend – call me a traditionalist – but I'm sure these will sell well and be absolutely raving success. That's 2018 for you.
It turns out that Louis isn't the only national treasure who is having raves themed after him either. David Attenborough has also been the subject of several 'jungle bashes' recently. Who's next?