We took a break from the usual Brexit outrage last week after the 39 dead bodies found in the back of a lorry in Essex dominated the front pages.
Images VIA 
Lorry driver Maurice Robinson was arrested and questioned last week but most people kind of thought that he was innocent and just picked up the lorry and didn't actually have anything to with it – you should have seen how many shitty comments and messages we got for posting up a picture of him even though every other media outlet did the same – but it looks like we've been vindicated here as he's now been charged with the 39 deaths. Robinson appeared in court today at Chelmsford Magistrates Court where 43 charges were read to him including 39 counts of manslaughter, conspiracy to traffic people, conspiracy to assist unlawful immigration and money laundering.
He spoke only to confirm he name, address and date of birth and was told that his next appearance in court would be November 25th at the Old Bailey. He will be remanded in custody and there was no application for bail on his behalf. A 38 year old woman and man from Warrington in Cheshire and a 45 year old man from Northern Ireland were arrested also and have been released on bail as well.
Deputy Chief Constable Pippa Mills (pictured below) said: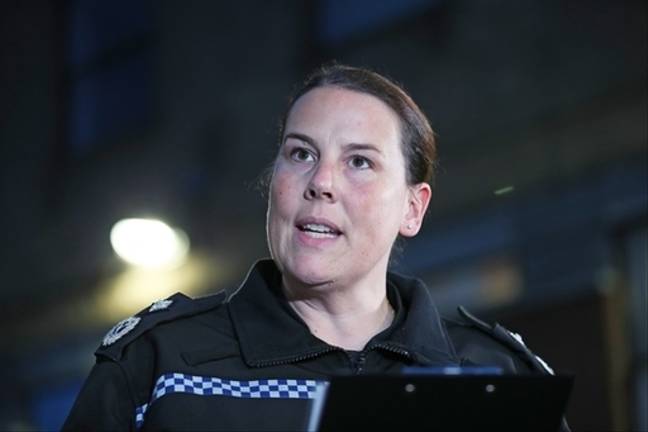 This is a fast-moving investigation involving significant police resources dedicated to finding out the truth about what happened to the 39 people found dead in the lorry on Wednesday.
The scene at the Waterglade Industrial Estate in Eastern Avenue has now been closed. I would like to reiterate my thanks to every person and business who has been impacted by the work we have been carrying out there since Wednesday morning.

Finally I would like to speak directly to anyone who thinks their loved ones may have been in the trailer. I know you may be worried about speaking to the police. I would like to reassure you that we just want to be able to give the victims' families answers about what has happened.
I can't begin to comprehend what some of you must be going through right now. You have my assurance that Essex Police will be working tirelessly to understand the whole picture to this absolute tragedy.
Well yeah it has been fast moving hasn't it? I'm sure more details of just what went on in that container and the whole operation behind it will emerge in the next few weeks or at the trial at the very latest. Gonna be interesting to see.
For more of the same, check out the first picture of one of the victims. RIP.