Japan is usually way ahead of the curve when it comes to technology and sex robots and things like that, but it looks as though they may be giving us a glimpse into the laws of the future as well, according to a report this week by Sora News 24.
Featured Image VIA
City counselors in Yamato, Kanagawa Prefecture, central Japan, are set to vote this month on a proposal to ban the act of staring at your phone while walking after research concluded that way too many people were doing it.
The study found that out of 6,000 people who walked past two train stations in Yamato, 12% of them had their faces buried in their phones. Which is less than I expected, but apparently big enough to propose banning the activity.
According to politicians in the city, there's been a big increase in injuries among people walking while distracted by their phones. The plan is for the new law to define offending behaviour as 'walking while gazing at the screen of a smartphone or other device.'
Instead, citizens will be urged to 'use your smartphone while standing still in a place where you won't be a hindrance to others passing by.'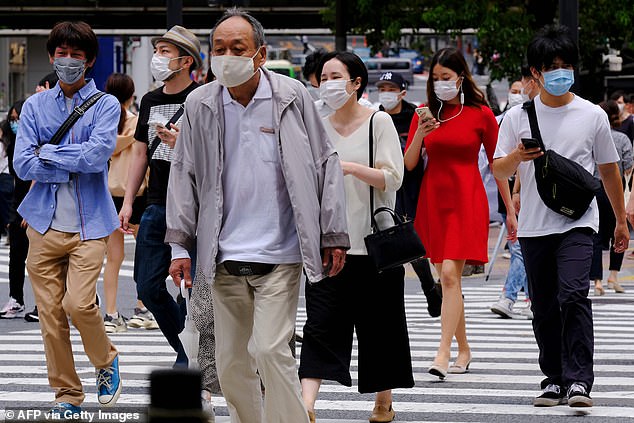 As annoying as it is seeing people walking around glued to their phones 24/7, I'm not sure I actually like this idea. OK sure if you have to text someone or Google something then maybe you could just step aside and stand still as you do that, but if I'm using Google Maps then I'm walking whilst looking at my phone until it's a straight line to my destination.
And what are these supposed injuries they're talking about? Accidentally bumping into someone? Have to think most people would be risking a run-in with the law every single time they leave their house if this law ever came into effect around the world. It will probably be a fine at first, but I wonder how many times you could get away with it before they throw you in jail?
Well let's be honest, if this was every proposed in the UK the idea would be shut down in no time. Best of luck to the good people of Yamato, Japan, ahead of this month's vote though. Might want to start driving everywhere instead.
To watch a subway thief steal a man's phone and then kick him down the escalator, click HERE. Brutal stuff.