If you've ever been to Berlin – and probably even if you haven't – then you will have heard of Berghain: the legendary 24 hour club with the best sound system in the world where there's absolutely no photography that's so good and you can't get in unless you look cool enough.
Images VIA
Basically if you haven't heard of it then you're probably not cool enough to be reading Sick Chirpse, so go Google it real quick or just trust me when I say that it's legendary. Anyway, Berlin is synonymous with 24 hour nightlife and London has always been jealous of the fact that it couldn't compete with this fact, but it looks like that is finally going to change with the opening of FOLD on August 18th in an industrial estate between Canning Town and Star Road. I mean yeah that's kinda far away from everything, but that just probably adds to the whole vibe of the place doesn't it? I'm down.
Here's what co-founder Seb Glover had to say about it: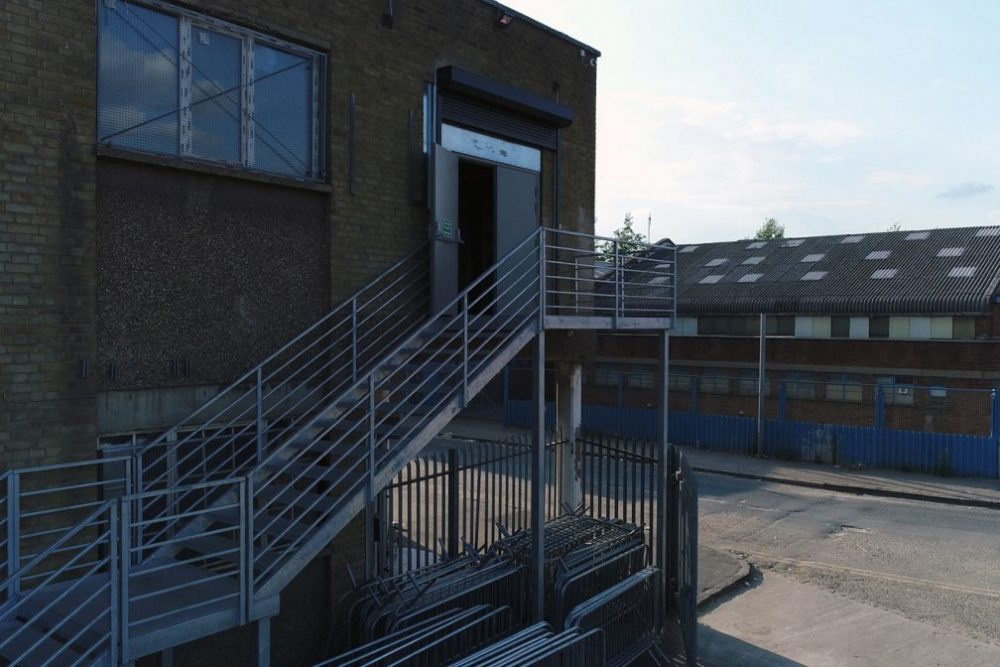 London, unlike other leading European cities such as Berlin or Amsterdam, has struggled in recent times. Gentrifying forces has put huge pressures on artists and musicians, with many leaving as a result.

Licensed venues, which is where artists and DJs are predominantly able to earn their living have come under attack. What we have created at FOLD is a new home, tucked away from the pressures of the city, a place where you can listen to extended sets on a tuned soundsystem tailored to the specifications of the room to maximise the experience of the space.

We strive to do things differently in London, cultivating a more continental approach, creating a place where you can spend extended periods or coming and going as you please. We welcome All Races. All Religions. All Genders. All Countries of Origin. All Sexual Orientations.. Our focus is creating a safe space that is disconnected from the intense pressures of London life, that allows freedom of expression, positivity and inspiration to take form.
Sounds completely awesome to me to be honest with you. And it doesn't sound like you're gonna traipse all the way there to not be let in by some asshole bouncer because you're not wearing black and don't look cool enough. Result.
FOLD opens on midday on August 18th with Friday night parties set to run 'until late' and Saturday being a full 24 hour affair. Midweek parties will run until at least 3am and it sounds like there's going to be something going on there every night of the week with queer parties Homodrop and Resis'danc present on opening night, as well as Dimensions, Make Me, World Unknown,and Body Hammer with German label Ilian Tape, Clone and Pinkman all set for takeovers in the coming weeks. Get down.
For more Berghain, check out this simulation of it from a festival a couple of years ago. Apt.