Usually new businesses originate from some wise guy realising there's a gap in the market for a certain product or service that people genuinely need in their lives, so why the fuck has some bozo decided to open a blobfish café? Yeah they're ugly as heck and probably make us feel better about ourselves appearance-wise, but surely literally none of us have ever thought "do you what this overprice hot beverage establishment needs? An ugly sea creature or three."
Apparently it's all in the aid of raising awareness of the Blobfish so we can stop repeatedly hurting its poor feelings as it was voted the world's most ugly animal back in 2013. We're guessing someone from the Ugly Animal Preservation Society has something to do with it.
Barry, Lorcan and Lady Swift – who we kinda hope is named after Taylor Swift despite having no likeness – will be gracing our presence in the world's first ever pop-up aquarium that will soon be opening up somewhere in East London, with rumours (and their own blog post) speculating that it'll be somewhere around Old Street.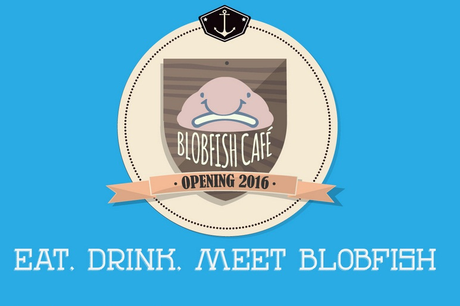 Unlike the equally hip and trendy cat and owl cafés that charged a hefty entry fee, the blobfish residence will be completely free to enter although you'll probably be expected to dish out for a more-than-slightly overpriced refreshment despite being entirely put off your meal by the revolting marine monster sadly eyeing you up from it's newly fitted specialised deep sea tank. After all, it is fucking East London where you have to sell off your first born to Boris Johnson and his band of foreign investors just to afford to live. Honestly, I got charged £11 for a double gin and red bull not too long ago and tears formed in my eyes.
The venue also promises "gourmet nights" that will consist of 8 entire courses with a deep sea theme, yet not a single blobfish makes its way onto the menu. To be fair they don't look that appetising anyway and its not one of those deals where you can pick your own live lobster based on which one is giving you the most shade.
The thing is though, blobfish don't even look like how we're used to seeing them on the internet when they're submerged underwater and we're assuming that you can't just get them out and pet them either or else they'll die. Even the bloody cat place won't let you stroke the kitties unless they specifically come up to you which is ridiculous really, have they even met cats? Cats never do what humans want them to do. But when blobfish are in the water they actually just look pretty normal and boring: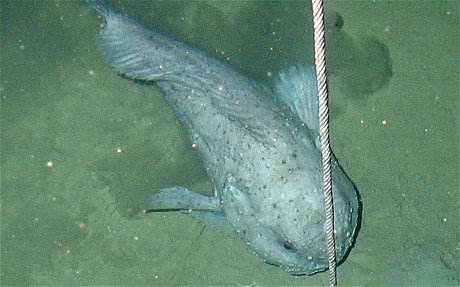 See.
Could just go to the Thames for that mate.
If you're thinking of opening up your very own wanky novelty coffee business, maybe first consult our list of places that we wished existed instead of that Cereal Café which we clearly spent too long thinking about back around the time it opened. Make sure you cut us in for some of the dollar though, cheers.