A 34 year old guy named Richie Walker couldn't believe his luck when he found a double bedroomed flat in Fulham for only £1 a month, especially given some of the recent London flats we've featured on the site.
He was all set to take it when he took a closer look at the listing and realised that there was a humongous catch:
I have a lovely house in Fulham with three bedrooms, three bathrooms and garden. I am willing to offer the master bedroom suite free to a lady or young couple who will make and treat me like a slave.

The master bedroom has a large ensuite bathroom and a small attached room which can be used a study/dressing room. A bit about me. I am 63-year-old professional man.

I have been a slave before and those were the happiest days of my life. I do not seek an intimate or sexual relationship and see myself as a domestic and financial slave.
Featured Image VIA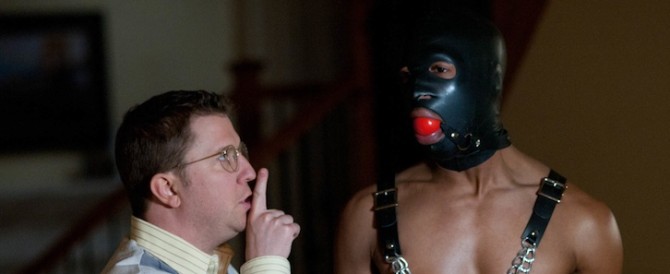 Image VIA
Yes you're correct – Richie couldn't live there because he wasn't in a young couple or a lady. No, just kidding it was because he was freaked out that the landlord wanted to be the tenant's slave, which I can kind of understand because it is a bit weird.
But on the other hand, think about it for a second. Landlords are almost always dickheads, always charge you more rent, never fix anything and are just about the worst people in the whole world generally whereas this dude is charging you £1 a month rent and wants to wait on you hand and foot and pay for everything else you desire to!? That sounds OK by me to be honest, in fact it sounds pretty much delightful.
Although I would bet that our landlord would end up like the guy in the picture above before too long. I'm sure it would be weird for a bit – he does sound insanely creepy to be fair – but is it really that bad a deal? You tell us.
Unfortunately it doesn't look like we'll be able to get in contact with the dude anytime soon as Flatshare have removed the listing, with a spokesman saying the following:
We've no reason to suspect the ad isn't genuine but didn't think it was entirely suitable for the site so removed it.
Buzzkill.
Still, much better than this piece of shit London flat that I wouldn't even let my pet rat stay in (and they're charging BIG money for the privilege).