A bizarre bit of information about the London Bridge terrorist is being reported today as apparently Usman Khan underwent £1000 weight loss treatments at a health clinic just days before going on his stabbing spree.
Featured Image VIA
Khan, 28, who ended up killing two people, had a series of £350 fat-freezing procedures at the Stafford clinic, courtesy of the NHS.
Apparently he told staff he had been bullied all throughout school about his weight, and that he had ballooned to over 18st following his release from jail.
A senior clinician at the clinic told The Sun:
There were a number of treatments. We'd even been in discussion with his GP over an issue he'd been bullied about at school.

He lost a lot of weight after the treatments. He appeared happy and talked about looking forward to finding a job.

We had several consultations with him over a number of weeks but there was no indication whatsoever that he was going to do what he did.
Another embarrassing tidbit about Khan comes from his former fellow inmates at Belmarsh Prison, who claim he was known around the prison as 'Beyonce Boy' because he loved the singer and would always watch the 4Music Channel in his cell.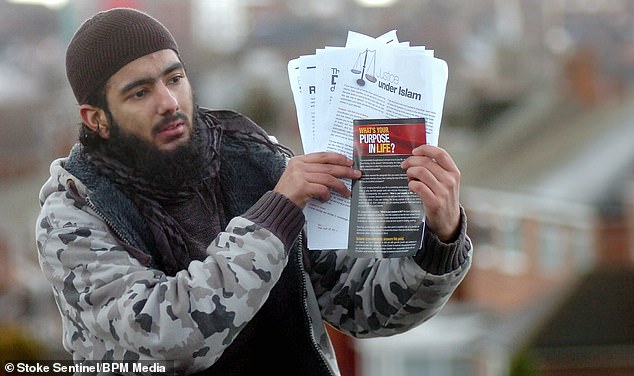 The 'Beyonce Boy' stuff is a little pointless but I'm really trying to wrap my head around the point of him getting those weight loss injections done days before the terror attack.
You would have to think Khan had already planned the attack by the time he went to get his treatments done, so what was he getting them done for exactly? Did he need to lose some weight to fit into his fake suicide vest? Was he trying to get himself into shape for the 72 virgins waiting for him in heaven? I mean did he get some Botox done too or what?
Whatever the case, I think the lead injections he received on Friday were probably more effective.
Meanwhile, chef Lucasz who helped take Khan down has been awarded Poland's highest honour for his bravery during the attack. Well deserved old boy.