A bar in Shoreditch, London has faced a huge backlash for cancelling a Grenfell Tower charity gig, which they said would attract a "poor quality" demographic.
Featured Image VIA 
The bar manager of Trapeze Bar, Jordan Wells, sent an email to staff, highlighting the concern about the genre of music, which he said was "crap":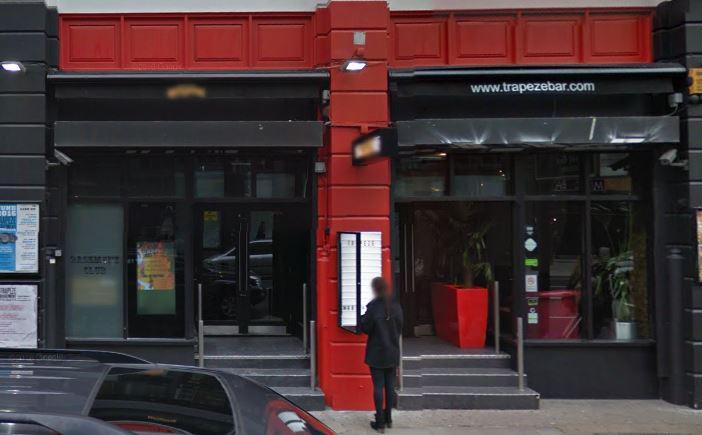 I am the General Manager at Trapeze.

I am disappointed that I see your artwork and flyers (sic) have described that your music genres include Bashment and Trap music.

Both of which were not described when we requested information about the event.

These types of music are crap and we do not entertain them as they attract poor quality demographic and result in problems.

Please can you advise us why this wasn't not (sic) mentioned in the beginning of the booking.
The night's organisers Haqiqi Events tweeted a copy of the email, which has since gone viral.
Since the story has been circulating, Trapeze have sent out an official apology and have offered to make it up:
The Owners of Trapeze apologise for the recent actions and opinions expressed by the Trapeze General Manager.

Trapeze are committed to a policy of welcoming all Guests into the venue and does not discriminate in the terms of race, age, colour, sex or national origin.

The management team of Miroma Leisure, owners of Trapeze are undertaking a full investigation of the matter and will take "affirmative action" following the outcome.

We have spoken with the promoters and offered them another date of their choice and offered to "double" the money raised on the night for Grenfell as a gesture of goodwill.

We plan to assist the promoters to raise awareness of the new date, we will be proud to announce the new date in due course and do everything possible to make the event a resounding success.
Well at least they've acknowledged that what they said and did were wrong and are doubling the money made. It's the least they can do.
In some cases, the Grenfell Tower disaster really has brought the worst out of people – it was only last week that rich Kensington toffs were complaining at the victims' nearby rehousing. Not cool.