The biggest boxing match that nobody really understands except for people under the age of 16 is almost upon us as Logan Paul and KSI look to set the record straight against each other after their draw in Manchester last year.
Featured Image VIA 
The pair will face off at the Staples Centre in Los Angeles on November 9th and are expected to break box office records after securing a million buys last time around. Paul seems adamant that this will be his last 'celebrity' boxing match though as according to a press conference he just held at The Troxy in London, he's planning to jump over to the UFC after it: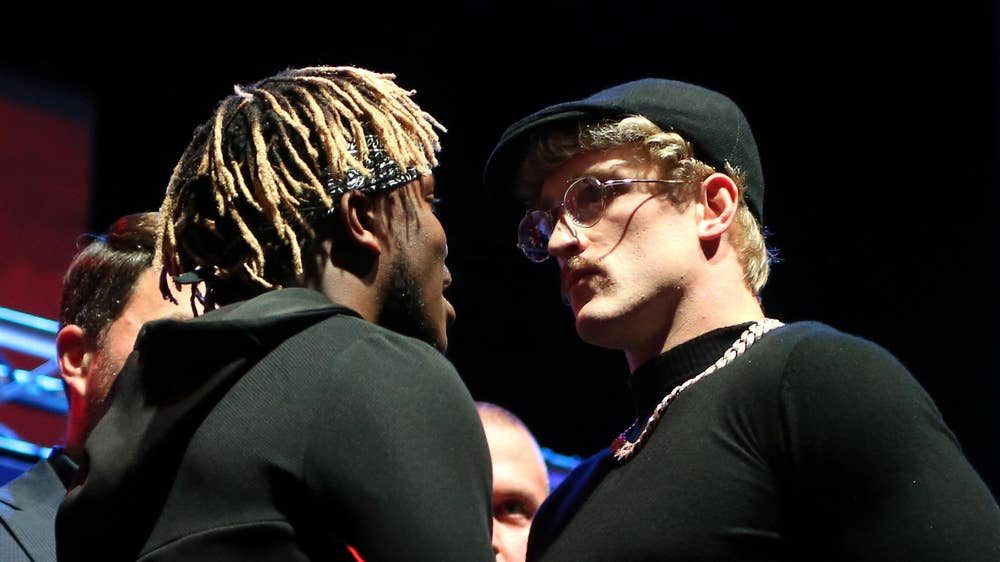 I will have progressed too much to ever fight another celebrity or YouTuber after this.

I am sparring professional fighters and I am beating them badly, that does so much for my confidence.

I relied on my athleticism to carry me through the first fight and it almost worked; but now I am a boxer, I am literally a professional fighter and I feel like it.

I would honestly love to fight in the UFC; I want [president] Dana White to put me in the Octagon.

This fight is different because it is not nerve-wracking. Last year I came here with some anxiety about my boxing ability.

I believed in my fitness and athleticism and how hard I worked but I did not feel like a boxer, I felt like a YouTuber who was pretending.

Now my boxing will speak for itself, the confidence has risen.

I am confused by the people who think he wins. I understand his fans wanting him to win but what the f*** are they thinking? I will end this man.

Last year I f***** around and showboated but this time it will just be a knockout.
I guess you gotta hand it to Paul – he certainly talks a good game and even if I don't believe him I might tune in in the hopes of seeing him get his ass completely and utterly whooped. And that's how you make money in this profession – just ask Floyd Mayweather or Conor McGregor – but I guess it remains to be seen whether he can back it up in the ring like those two can as well.
Tune in on November 9th I guess and then every six months after that as Logan Paul goes on to dominate the UFC. Yeah right.
For more of the same, check out when he gave one of the most bizarre interviews of all time on Fox News recently. Seriously weird.