It's been a pretty crazy week already, so it's with a heavy heart that I bring you the news that something everyone was secretly looking forward to during lockdown – mainly because there's nothing else to look forward to – has sadly been delayed, with Logan Paul announcing that his boxing match against Floyd Mayweather is no longer happening on February 20th as scheduled.
Featured Image VIA 
Logan Paul revealed the news on his podcast, saying the following: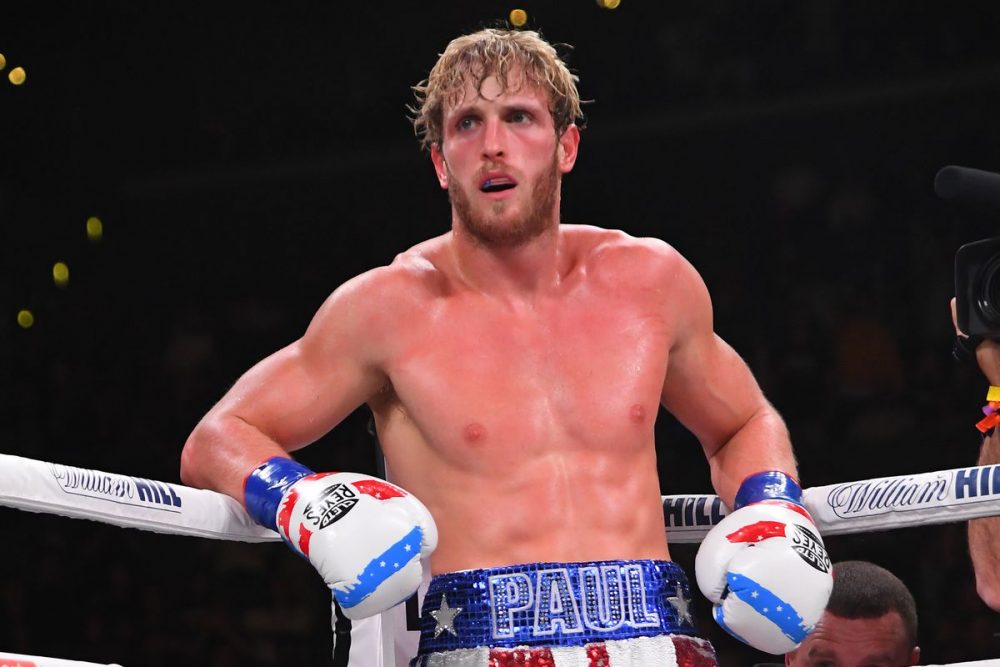 The Mayweather fight is pushed [back] which I am completely OK with.

The fight's still happening [but] we want to have a packed arena somewhere and then the business side of things, we have to iron them out.

[Mayweather's] got a lot of people on his team, [his advisor] Al Haymon got involved, if you know boxing, you know what that means for getting an actual deal done and figuring out a venue.

I need as much practice, training, sparring under my belt against this guy. With every day that goes past I get better and he gets older.

The fight is still happening, so easy with the rumours that there's no interest. This fight broke every single combat sports record for pre-sale pay-per-view numbers – shattered them.
Lol. This guy certainly talks a good game and a lot of bullshit, doesn't he and it's kinda hard to take it all at face value. I do believe that this will probably happen though as there's just too much money riding on it for it not to go ahead.
As to when is anyone's guess, but if he wants it to happen in a packed arena – probably in the US – then that's almost certainly not going to happen until the end of the year, even in a best case scenario. Really annoying as I'm sure everyone would love to see Logan Paul get the crap kicked out of him, or even if the unthinkable happened and Paul managed to win, I doubt too many people would complain about that either. It's win win situation for everyone tuning in and sad we won't be seeing it for some time. Oh well.
For more of the same, check out when Logan Paul gave the most bizarre interview of all time a couple of years ago. Very freaky.