In what might be one of the greatest examples of a community coming together for the greater good, a bunch of locals from the town of Ostritz in Germany managed to rid the neo-Nazi Shield and Sword music festival of its beer supply.
Featured Image VIA
Ahead of the event, a court in Dresden launched a ban on the sale and possession of alcohol in order to prevent any violence from going down between the hundreds of nazi festival-goers.
A wise decision indeed.
When the festival kicked off last Friday, local reports claimed authorities had confiscated 4,200 litres of booze from the white supremacists, with continuous updates being posted on Twitter by police forces:
The alcohol ban at the meeting/event site of the Neo-Nazi meeting in Ostritz has been consistently enforced by our forces since yesterday.

Alcoholic beverages are taken off before entering the premises.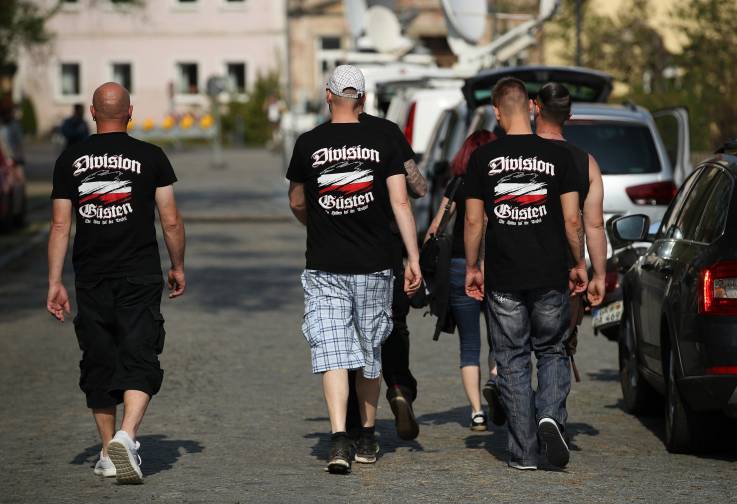 But what about the offies? Well, turns out the locals had already thought of that, as they took it upon themselves to purchase the town's entire stock of beer so that the Nazis couldn't get any. LOL.
Ostritz activist, Georg Salditt, explained:
The plan was devised a week in advance. We wanted to dry the Nazis out.

We thought, if an alcohol ban is coming, we'll empty the shelves at the Penny [supermarket].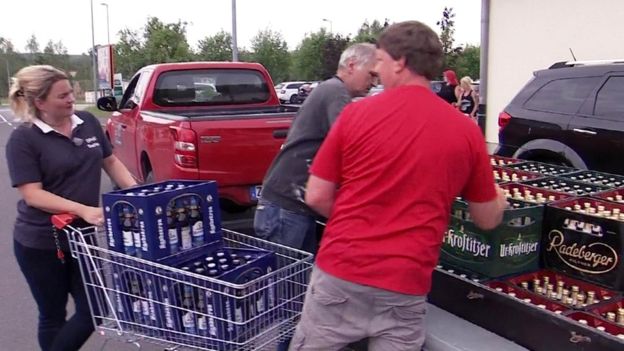 Game, set, and match. There's nothing worse than a sober festival, am I right? Thanks to the residents of this small German town, those racist a-holes had one miserable weekend.
For an entirely different kind of event, check out Europe's largest sex festival, which kicks off this July. See all you swingers there.