It's been something like three or four months since we've been allowed to drink at our pubs, but from midnight this morning we were all welcome to head back to our favourite establishments as long as we were sitting outside in an outdoor area.
Featured Image VIA
Whilst some of us might be heading to the pub tonight with a couple of mates or one day this week at some point, a few people out there were actually so desperate to get in there today that they set up tents outside their locals in order to get there first. To be honest I think that was probably a bit unnecessary as you could just get up and walk there so that you arrived just before they opened as I doubt that many people were going to be queuing up to get in there on a Monday morning, but there you go.
A guy named Urwin decided to set up outside his local 'The Pilgirim's Progress' in Bedford. Apparently they're not taking bookings and Urwin was worried he wouldn't be able to get in, so decided to grab his tent and a few cans of Fosters and sleep outside. Fair play?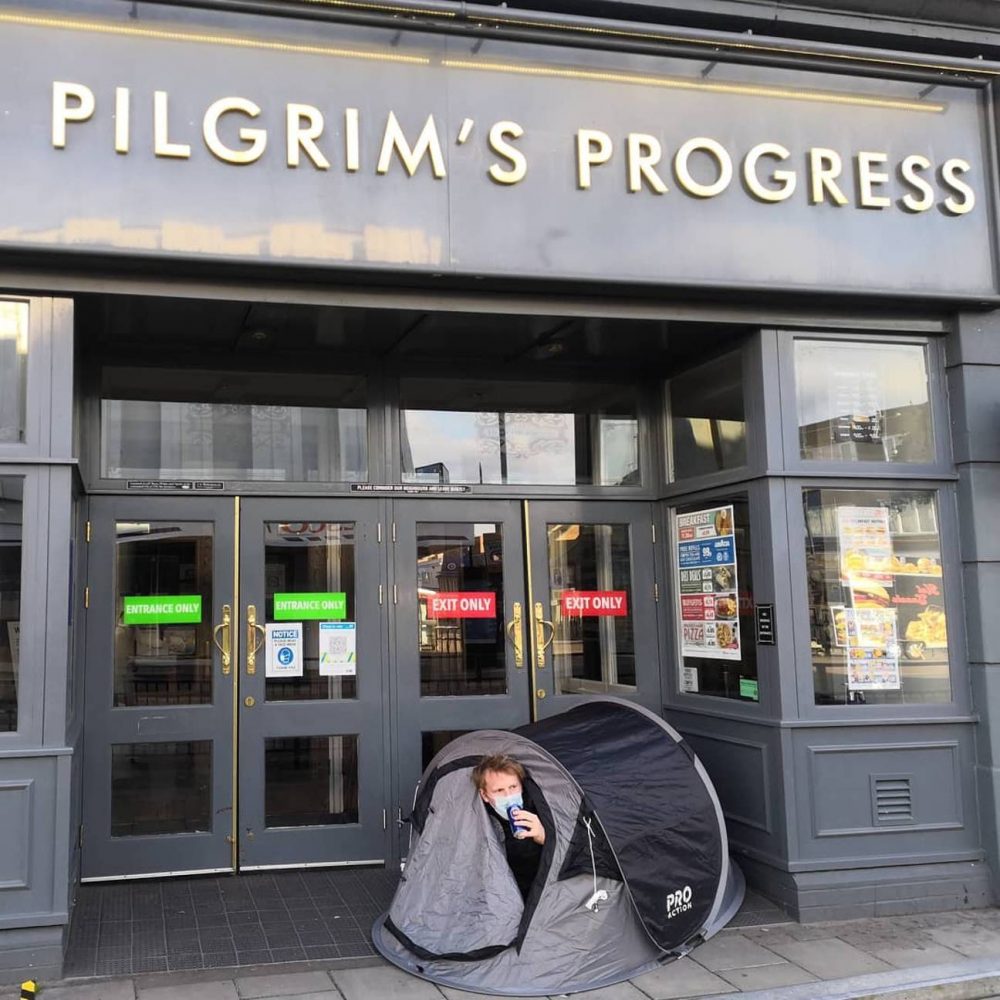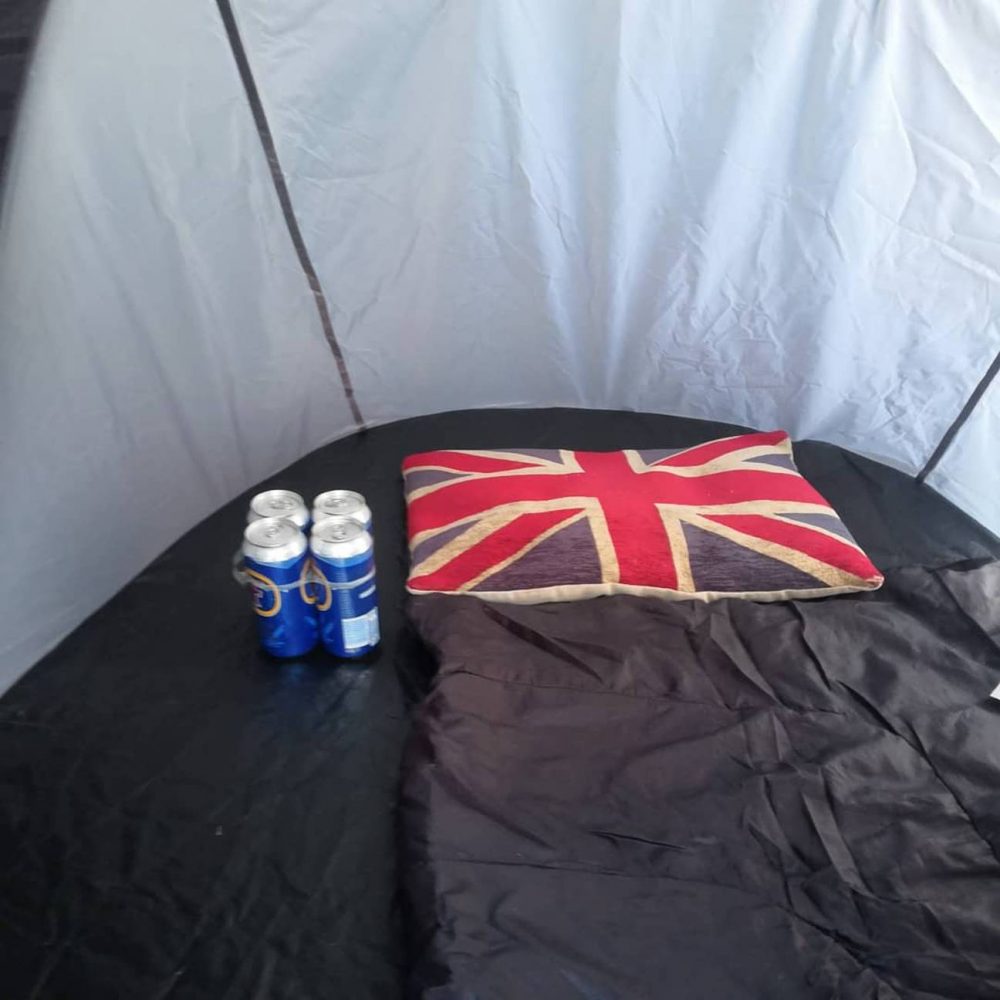 Another guy named Scott Lowe made a TikTok of him sleeping in a tent outside his favourite watering hole as well – although it looked as though he got there way too early – and I imagine that there are several other instances of madheads/weirdoes like this doing similar things all over the country. Cool I guess?
This country really is obsessed with going to the pub isn't it? Fingers crossed we won't have to go into lockdown again and this is the last time that any of us will ever have to do anything like this.
For more of the same, check out these people who were arrested after descending on a pub during the second lockdown. Hopefully that never happens again.