Online casinos are big business. In 1999 there were 250 brands accepting wagers online – now there are tens of thousands if not hundreds of thousands. The market is today worth around $60 billion, and represents an increasingly large chunk of gaming takings worldwide.
As such online operators are looking to exploit every marginal gain possible to increase their market share. One of the biggest ways to get an edge is by offering live casino games to customers, a simulated real-life experience is more likely to attract customers than a generic 2D online casino.
Live casino technology connects players with real-life dealers through a high-quality video and audio link, bringing an authentic casino experience to whichever device they're gaming on. To see what we mean, just take a look at these exciting live casino games.
Live casinos have also opened up a whole new profession for some – that of a live online casino dealer. But what does it take to become one? And do you have to be attractive? Read on to find out.
The life of a live dealer
A compilation of some of the funniest moments featuring live casino dealers.
Where do they work?
There are two forms of live casinos.Those that stream directly from an authentic land-based casino that is in partnership with an online operator, and those that stream from purpose-built remote live casinos. The former tend to employ internally, preferring to go with established croupiers that they already work with. As for the latter, remote locations are open to all applications, but dealers will have to be able to travel as these locations are normally in remote locations across specialist studios in Europe and Canada.
What training do they receive?
If you have ever been to a casino before, you've probably looked on in awe as a professional croupier shuffles the deck and works out the odds. It would be reasonable to think that a lot of training is needed for dealers to get to this level, but that's not the case with live casinos. Training courses are on average only two weeks long, with some providers giving their new recruits a one-week crash course. A computer system will usually do all the hard mathematical work for a live dealer, so the training mainly centres on interacting with customers and being able to shuffle a pack or spin a roulette wheel.
What education do they need?
As mentioned above, the computer systems of online casinos usually work out all of the odds for live casino games. As such, anyone with a basic grasp of mathematics may be able to apply. The educational requirements for live dealers tend to be industry specific. Therefore, an applicant will have to take part in a game-specific training course to be considered. The price of these vary but on average a blackjack training course will cost $500, which the applicant must pay themselves. 
How much do they get paid?
The average starting pay of a live dealer varies from between $18,000 to $25,000 per annum. Some dealers can earn up to $100,000 a year from working with a reputable operator, although the overwhelming majority of that pay is made up of customer tips. Just like in land-based casinos, online players can tip their dealer and appear more likely to do so online than in person. So there's a strong emphasis on customer service.
What type of people work at live casinos?
The vast majority of live dealers are females between the ages of 18-25. Due to the flexible working hours (live casinos operate 24/7) this profession attracts students looking for part-time work. The biggest demographic in the customer base of live casinos is men aged 35-50. As such many operators apply higher numbers of women in order to appeal to their mainly male clientele.
Do live dealers have to be attractive?
Officially live dealers do not have to be attractive, and online operators should not be employing people based on their looks. That's the legal standpoint anyway. In reality, being attractive is one of the key qualities of a live dealer. Live dealers are surrounding by a range of super HD cameras that capture them from all angles. For this reason alone, being photogenic is usually a base minimum requirement. The live dealer's every facial expression will be captured by these cameras, and it's important that they look good as this could be one reason why players might continue using the service.
Why good looks help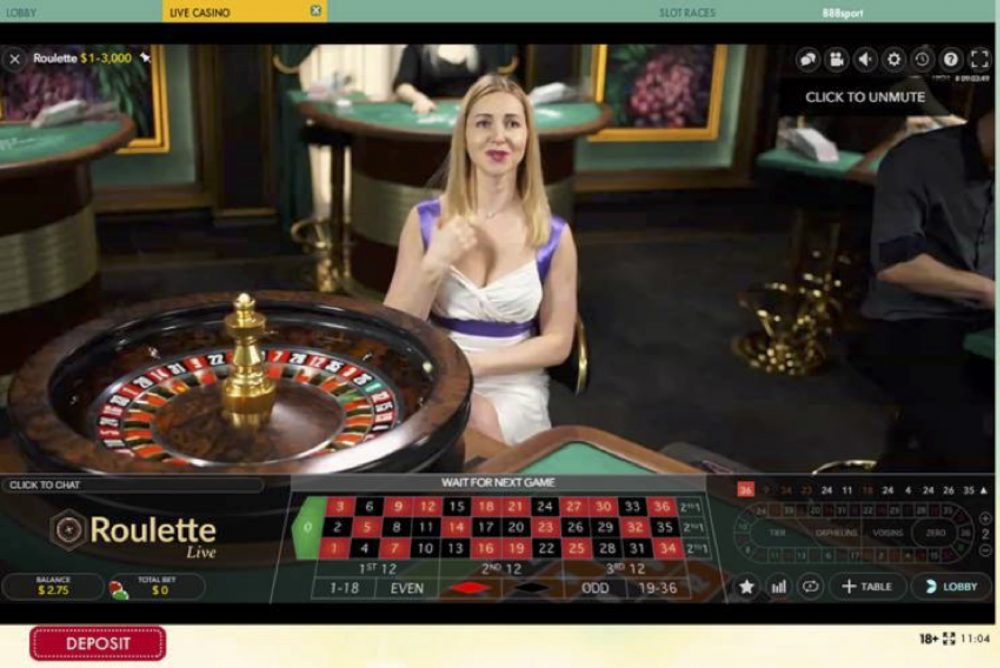 There's plenty of science behind the business benefits of employing attractive people in certain sectors and industries. Firstly, to start with some anecdotal evidence, open up your Instagram account and search for fitness or travel bloggers.
The majority are either tanned, blonde women in bikinis with perfect figures or men with bulging biceps, rock hard abdominals and chiselled jaw lines. If you don't have Instagram, look at videos on YouTube and Facebook.
Videos about cats and pranks will most likely have include a thumbnail of an attractive man or woman to capture the attention of users. Sex sells – it really is as simple as that, and the science backs that up. In a recent study, it was found that adverts containing attractive women were more eye catching than regular adverts, and had a more lasting effect on the subject. It's the same with live casinos and their dealers.
The more attractive the live dealer is, the more appealing their table will be to players. So being attractive is a highly desirable quality for a live casino dealer. Not only will it benefit the operator, but it will also most likely increase the salary of the dealer through tips.
Summary
Becoming a live casino dealer can prove to be a lucrative career, and one that doesn't require a lot of entry criteria. A basic education coupled with basic training and flexibility make it an easy career to get into. To truly excel though and make good money as a live casino croupier, it certainly helps to be attractive.