UFC's head honcho Dana White is one of the most recognisable sports personalities in the world. He almost single handedly brought the combat sport of MMA to a global audience raising its profile to rival Boxing and professional wrestling. Here's four little-known facts about the life of this enigmatic and controversial figure.
Mob Chased Him Out
Dana White's love of fighting was kindled when he began boxing at the age of 17 while at high school in Maine. Following his graduation he initially attended Quincy College in Massachusetts, then UMass in Boston before dropping out of both institutions in his first semesters. He then began working as a boxercise coach in Boston. It was while he was developing his Boxercise business that White had a run-in with the infamous gangster Whitey Bulger of the Winter Hill Gang. As White recounts, one day a high-up member of the Winter Hill Gang, Kevin Weeks, approached White and stated he owed $2500 in protection money, which he had to pay to continue operating his business in the area.
White chose to ignore the demand, which was made several more times over the coming days until he received a phone call from Weeks. In the phone conversation, the mobster declared that White had the deadline of 1 pm the next day to pay up. White ended the conversation, and immediately purchased a one-way ticket to Las Vegas, Nevada, where he's been living ever since.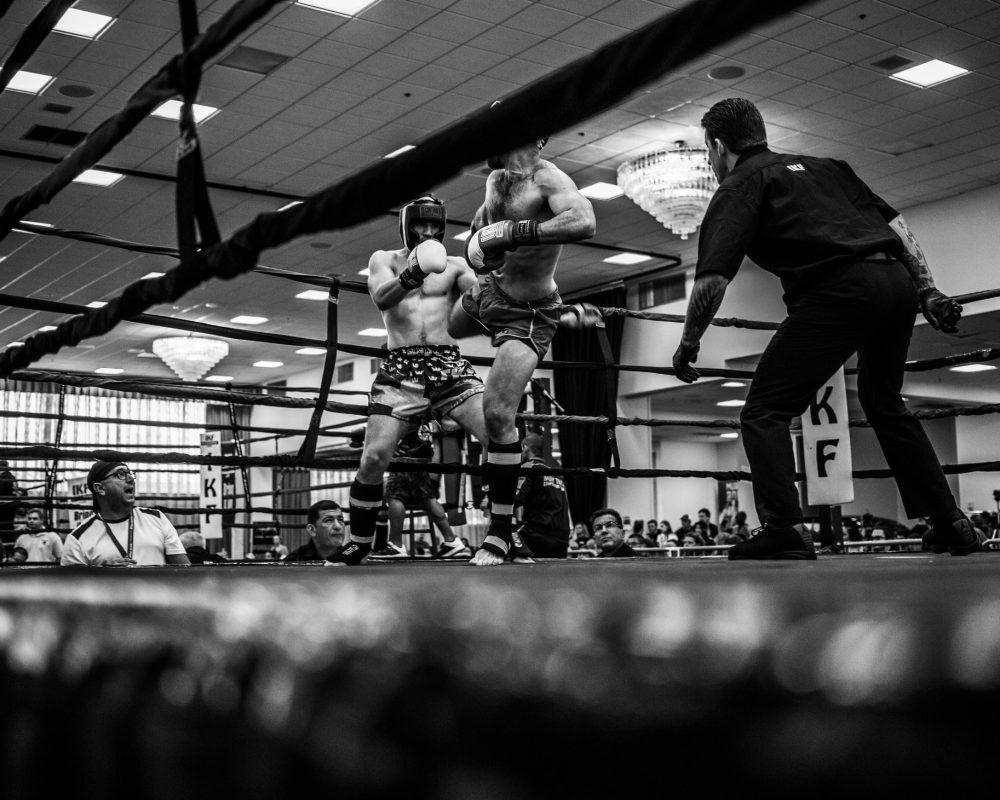 Blackjack Legend
White is an extremely skilled player of the Twenty-one style card game Blackjack, normally played with eight 52 card decks. He has stated that when he's not involved in his work with the UFC, there's nowhere he'd rather be than playing cards in a casino. White has had a tumultuous on-and-off relationship with the Palms Casino in Las Vegas and the casino has limited his credit numerous times, causing White to boycott the venue until they time-and-again relented.
After several encounters, the Palms and White ended their relationship amicably and gifted him a custom prizefighter belt that read "PALMS Undisputed Blackjack Champion, Winner by TKO" on the medallion buckle.
Hot Wheels
Dana White has a net worth of approximately $500 million. In 2016 White and former partners, the Ferrita brothers sold the UFC for $4 billion in a high-profile deal to investment firm WME|IMG, which remains the largest single deal of its kind in the history of professional sports. White retains a 9% share in the business, which earns him $25 million a year in profits from the company. Unsurprisingly then, White affords himself some expensive hobbies including collecting cars and motorcycles. Among the finest vehicles in his collection is a custom chopper motorcycle gifted to him by UFC sponsor Harley Davison with a UFC logo on the fuel tank.
His love of motorcycles is not limited to choppers either, as he owns several high-powered superbikes including a custom MV Agusta F4, with a top speed of 200mph. He has professed a love for Ferraris, and owns several of the Italian performance machines including his dream car, the Ferrari Testarossa and a modern black F430 Spider. White has also received a refurbished '71 Plymouth Barracuda muscle car from the American reality TV show MuscleCar.
Man of Many Feuds
Over the course of his involvement in the Ultimate Fighting Championship, he has been involved in numerous high-profile feuds with fighters and promoters, such as his long running dispute with Randy Couture. Couture tried to break his contract and leave the UFC over pay disputes back in 2007. White refused to release him from the contract and made him fight his final contracted bouts. When Couture's son, Ryan, joined the UFC as a promising new fighter, Dana wouldn't allow Randy to be in his corner during his debut fight that he went on to lose.
White, who clearly doesn't handle criticism well, fired referee Jacob "Stitch" Duran on the spot after he spoke out against the UFC's sponsorship deal with Reebok. White also banned fight journalist Ariel Helwani for life after he broke the story that Brock Lesnar would be returning to the octagon in a surprise comeback for UFC 200. One particular conflict nearly resulted in an official boxing match when White and Tito Ortiz, who hate one another, decided to settle their differences in the ring. Ortiz never showed up at the weigh-in however and the antipathy remains between the two.