Miss BumBum Brazil was gutted to announce that she's been blocked by Lionel Messi and his "jealous" girlfriend on Instagram this week.
Featured Image VIA
25-year-old Suzy Cortez reckons Messi's missus, Antonella Roccuzzo, 28, is behind the move after she kept bombarding the striker with shots of her butt on the photo sharing site.
For example: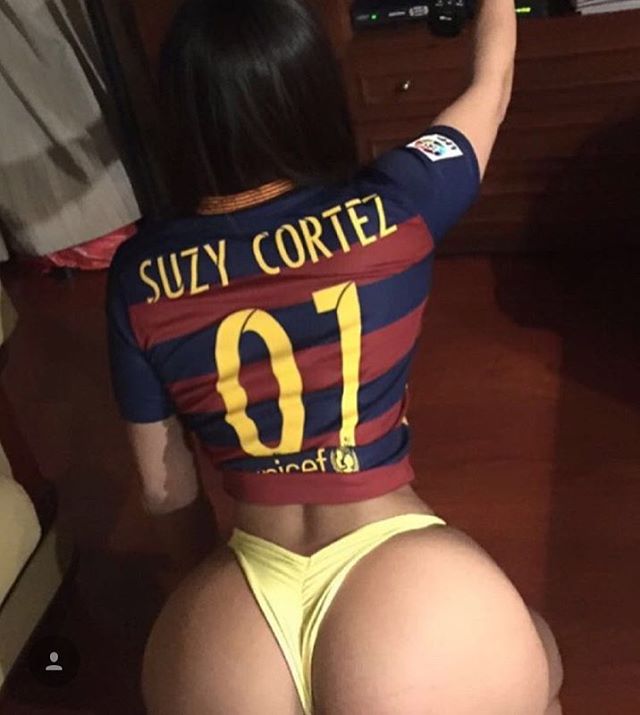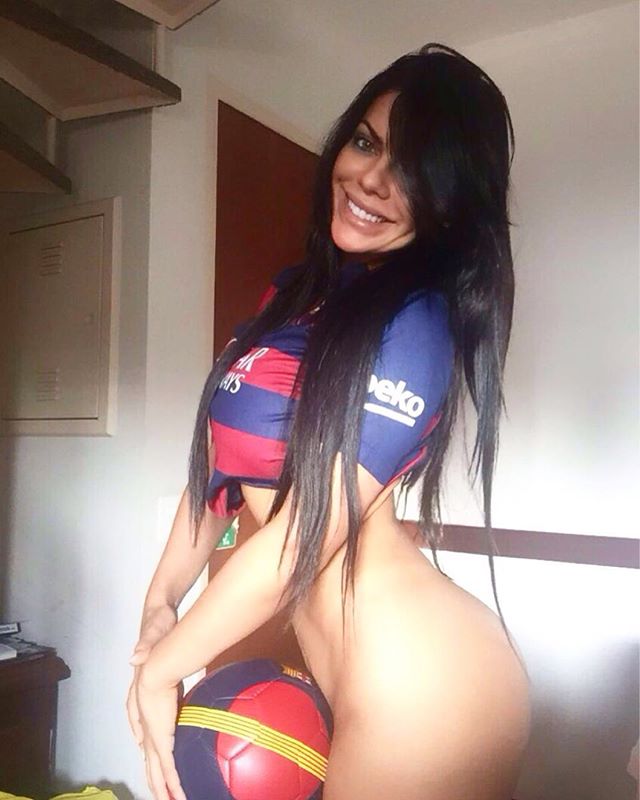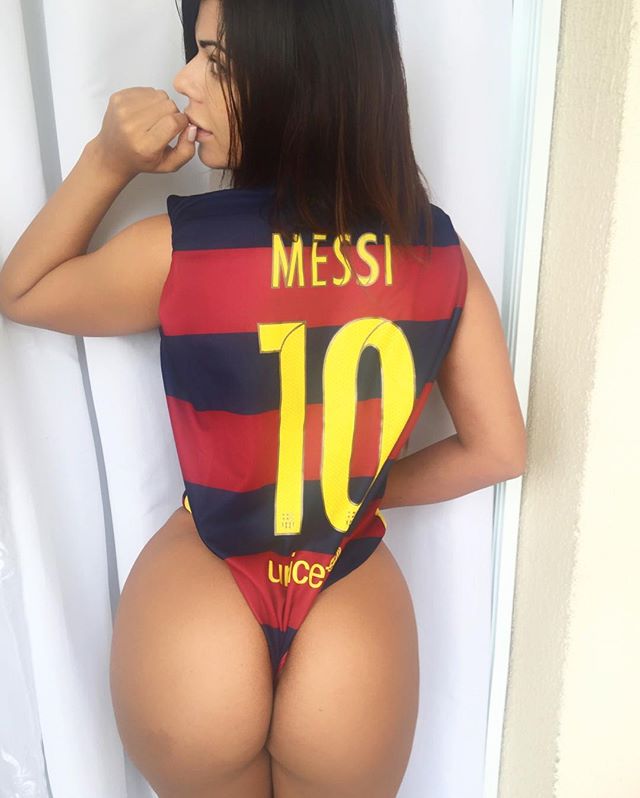 Images VIA
Suzy, who's well known for dating footballers over in Brazil, says:
I was completely shocked when I spotted it. If I could, I would tell her not to be worried about me, I'm just a fan. I'm surprised that she isn't more sure of herself.

I guess it can only be because she is jealous. It's very silly because I'm just a football fan and a huge fan of Barcelona. This is such an over-reaction.

I only follow about 10 people and he was one of them. So when I saw that I was blocked I thought it could only be jealousy. Why would he block me if he has 40 million followers? Then I checked her profile and confirmed she had also blocked me.
This is Messi's wife btw: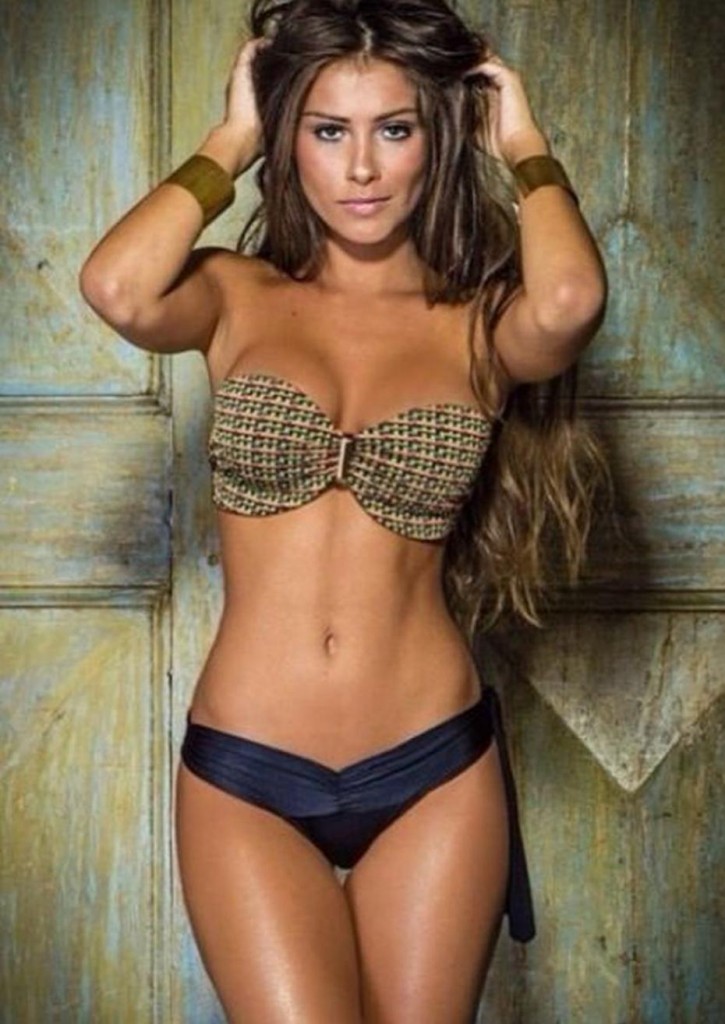 Not such a bad life being Lionel Messi eh? Miss BumBum wants you to stick it in her butt even though you're already married to a certified smoke bomb. Still I don't blame Antonella one bit for blocking Miss BumBum and getting Lionel to do the same. It doesn't matter how attractive or sure of yourself you are, you don't just let someone called 'Miss BumBum' send unsolicited ass shots to your husband willy nilly. That's not what wives and husbands do. Sorry Suzy, onto the next one.
To read about the man who stabbed his friend to death over a heated Messi Vs Ronaldo argument, click HERE.