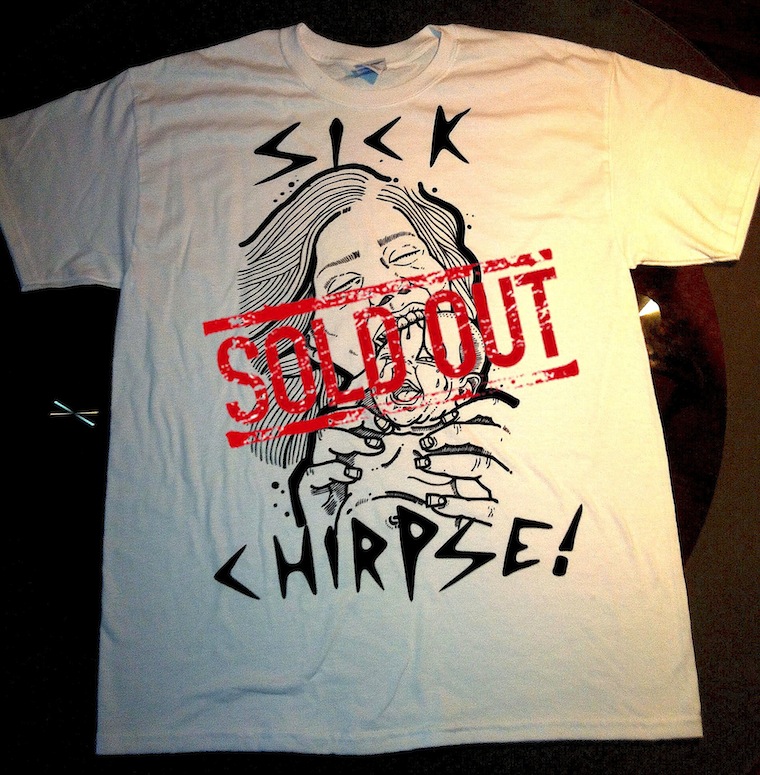 This t-shirt is now sold out. If you weren't quick enough to get one you better be quicker next time!
We posted the above design on Facebook a couple of weeks ago asking if any of you would wear it on a t-shirt, some of you said 'hell yeah' and some of you said 'no you filthy fucks as if you'd get that printed on a t-shirt'. Well we decided to roll with it anyway. We've had some test presses done over at Awesome Merchandise and we're chuffed with how they've come out so we're gonna let you grab what we've got (after we keep a couple for ourselves of course). This is a limited edition test print and they're priced at £20 a pop. We don't know when we'll be getting the next batch in (or if we'll even print this design again) so if you really want one snap it up now.
E-mail info@sickchirpse.com to grab yours. We'll even chuck in a load of Sick Chirpse stickers.
Peace