It's kind of a running theme here on Sick Chirpse that when the weather finally gets good in this country that we write about the myriad of BBQ options that are available to you courtesy of all the cheap supermarkets out there and right on cue here's another one courtesy of Lidl.
Featured Image VIA
The Lidl Tomahawk Steak is already the stuff of legend and it seems only apt that they would bring it out yet again for the inevitable plethora of BBQs that are likely to be occurring right now as I write this and that will be extended into the weekend. In case you haven't heard of it the Tomahawk Steak is a rice eye steak on a six to eight inch bone which has been dry aged for 14 days and left to mature for a further 21, making it extra juicy.
You can share it or if you're feeling particularly hungry, just wolf it all down yourself. Taking a look at this one thought that might be easier said than done: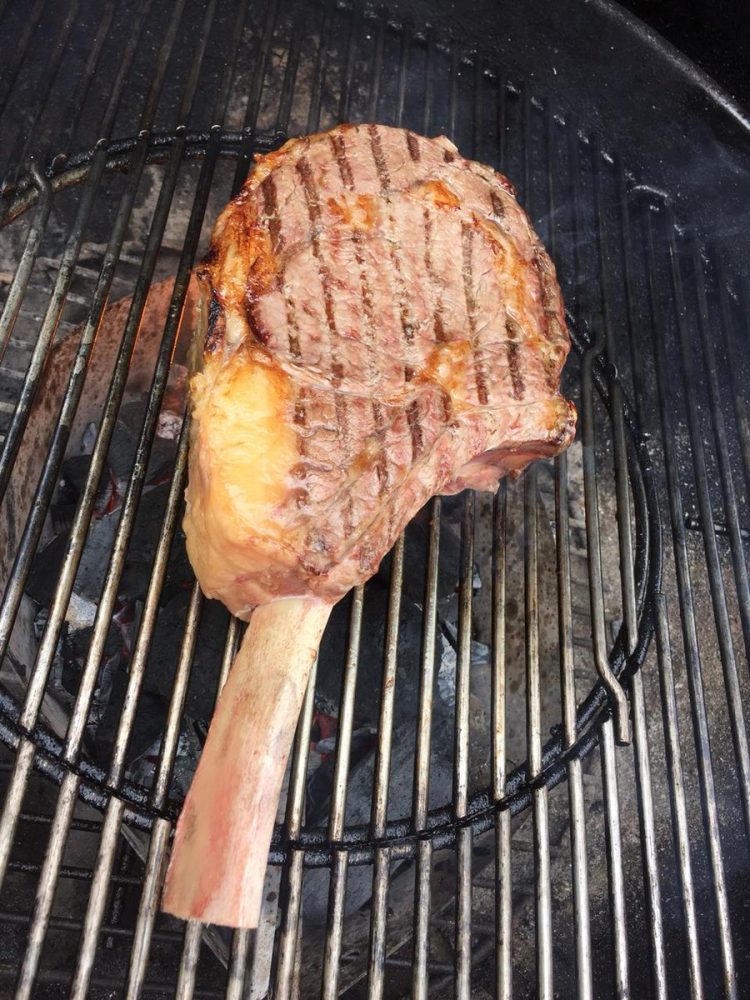 There are a couple of slight stumbling blocks when it comes to the Tomahawk Steak though. The first is that it's priced at £14.99 per kg so is probably gonna set you back at least £11 depending on how big the one you find is and that's a bit more money than you're normally spending at Lidl and the second problem is that they sell out doublequick because everyone's after them.
If you manage to get your hands on one of them though it's probably worth all the effort and then some. Good luck.
For more of the same, check out these half pound Angus burgers from Iceland. Fire up the BBQ!