The summer might be coming to an end – how does it go so quickly every year? – but we've still got one last weekend to crank up the BBQ and Lidl couldn't be happier to help us, announcing that they're selling fire pits for just £24.99.
Images VIA
The fire pit was originally priced at £39.99 but it's received a £15 reduction, presumably because they want to get rid of them before the summer is well and truly over. They go on sale today August 22nd and there's only a limited amount of them, so if you want one then you had better be quick because with prices like those they're going to literally fly off the shelves.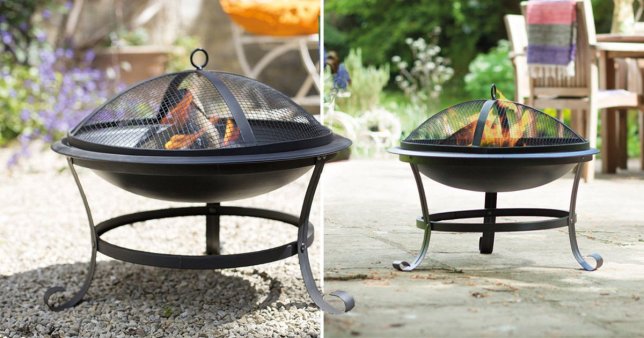 If you're worried about he technical aspect of the fire pit, then the bowl is made of steel and features a fire bowl and a log grate. It measures 56cm by 39cm, which I'm sure is enough to whack on your marshmallows or churros when it comes to the end of your meal whilst you sit there wrapped up nice and warm in a blanket as the sun goes down. Make the most of it – there's not much left.
For more BBQ stuff, check out these assholes who were pictured having a BBQ in a cemetery. Not cool.