It's been an absolutely excellent summer and I've probably attended more BBQs than I've ever been to in my life – and with the weather set to continue I imagine I'll be attending a few more before the end of the summer too.
Images VIA 
However, whilst there's the occasional BBQ in the park or something, most of these are in people's back gardens and these are normally where you would expect BBQs to take place. You wouldn't expect these to happen in the middle of a cemetery with the BBQ set up on a gravestone would you? And you probably wouldn't invite the whole family either?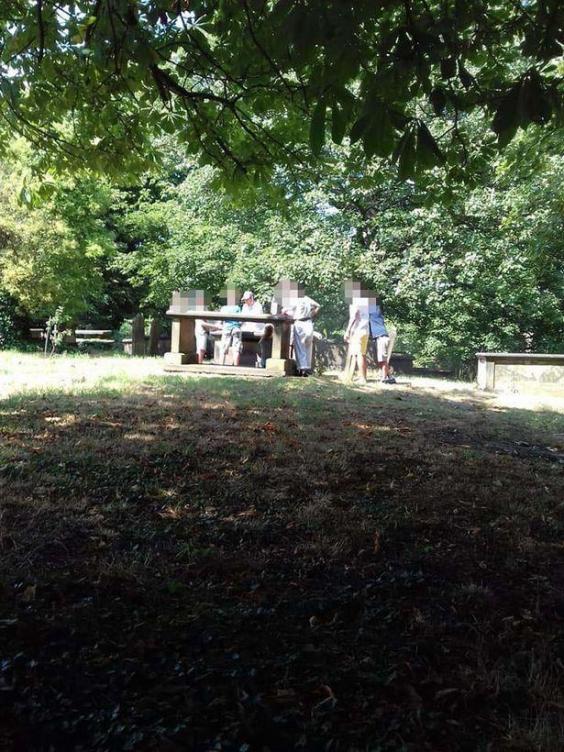 Nevertheless, as you can see from this post a family decided to have their BBQ in the cemetery with three adults and seven children attending. I realise that isn't the optimum amount of people for a family, but I thought it sounded better than cult at this point. It's definitely got that weird kinda vibe about it like it's a ritual and to be honest you've gotta have something wrong in your head if you think this is OK as well, haven't you?
For the record, this took place in West Yorkshire and when the photographer's wife asked the adults to stop what they were doing, they just continued and said that her comments were 'noted'. Cold.
Anyway, just don't do this crap. It's not cool. If you wanna do something cool in a graveyard, maybe have an orgy. No, just kidding – that isn't cool either.