Lidl is one of those great stores when you're a student or really poor that you can just rock up to and spend about ten quid on a week's shopping. Job's a good one.
Images VIA
However, the fact that it's so cheap does come at a price. That's usually in the quality of the food, but in this story it's due to the quality control surrounding the packaging of the food.
As you can see below, Alesto Honey Roasted Peanuts are sold in a packet that not only say the word 'peanuts' all over it but also has a picture of the peanuts on the front of it, which you would imagine would probably be enough for someone to realise that they were purchasing a packet of peanuts: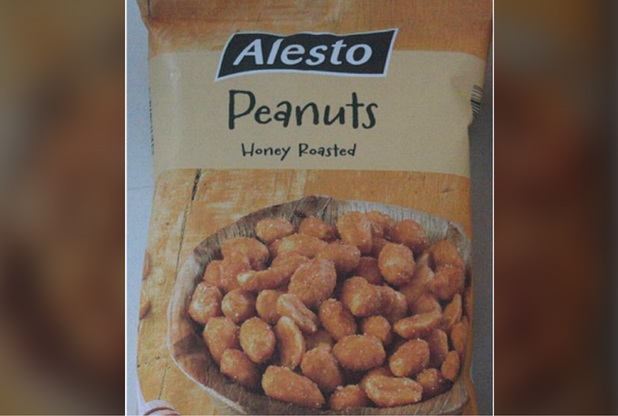 Apparently that isn't true though and Lidl have fallen short of health and safety regulations by not including a specific warning on the packet that the product contains peanuts. Here's what the Food Standards Agency had to say about it:
Lidl is recalling Alesto Honey Peanuts because peanut is not mentioned in English on the label. This makes the product a possible health risk to anyone with an allergy to peanut.

The Alesto Honey Peanuts in question are 200g in size, with a "best before" end of February 2017.

The product contains peanut which is not mentioned on the label in English. This means the product is a health risk to anyone with an allergy to peanut.

The Food Standards Agency says that "if you have bought the above product and have an allergy to peanut do not eat it.

Instead, consumers should return it to the store from where you bought it for a full refund.
Wow. I mean I can respect the Food Standards Agency and think it's obviously very important that products that you might not think contain peanuts are labelled as such, but really if you're allergic to peanuts and buying a packet of peanuts and eating them then you've probably got a deathwish really haven't you? That's completely stupid behaviour and this seems like completely frivolous behaviour form the FSA and their red tape.
Unfortunately though there actually probably are some people that are that stupid out there in the world so Lidl and the FSA probably do need to do this. I mean just look at all these Darwin Award winners if you need any more evidence.