I've said it countless times on this website that pigs in blankets are by far and away the best thing about Christmas, but it looks like Lidl are doing their best to try and claim that throne with the introduction of this outrageous festive Yorkshire pudding wrap.
Images VIA
It might be a bit on the pricey side at £7.99 but it looks like you're getting a whole lot of bang for your buck with it as well as it contains not one but four different kinds of meat: British turkey, Cumberland chipolata sausages, gammon and pork, accompanied with sage and onion stuffing and all whacked inside a Yorkshire pudding. Stop drooling.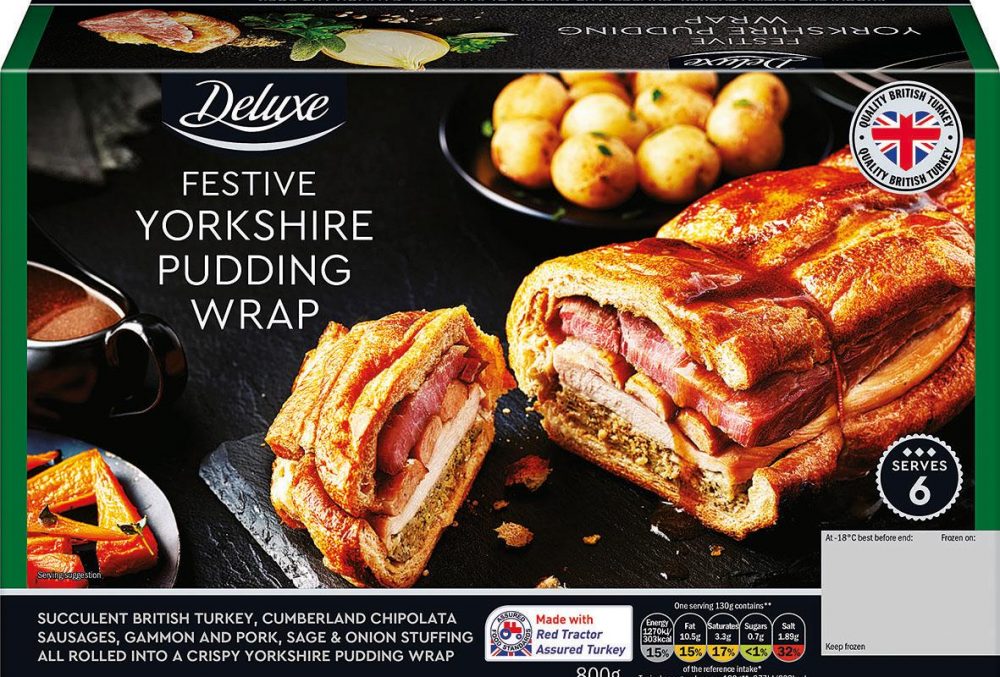 In case you're worried about the price tag too, it can apparently serve 6 people which means it's only £1.33 per serving as well which is less than a Festive Bake from Greggs. Let's be honest though, you're probably not going to be sharing it and are probably going to wolf down the whole thing yourself, aren't you? I mean it's Christmas, you might as well indulge and live a little, right?
There is some bad news regarding these wraps though as they're only limited edition meaning that once they're gone, they're gone. I advise heading to to Lidl ASAP to bag yourself one. Seriously.
For more Yorkshire puddings, check out this Yorkshire pudding burger. Game changer.