I don't know about you guys, but I personally love cruising around Lidl to get an eyeful of all the weird and wonderful shit they sell in there. Any budget supermarket that can offer you a litre of aspartame-filled lemon iced tea for 17p or fermented bratwurst slices with chocolate dipping sauce is OK by me.
Featured Image VIA
But we're not here to talk about the many fascinating food items that line the warehouse shelves of these yellow and blue institutions. Instead, we're going to go to the heart of Lidl – their notorious middle aisles. Each week, bargain buckets are filled to the brim with fascinating imported products, some of them so bizarre you can't help but wonder if Lidl is supplied by the black market. The strangest item I've personally seen has been an adult-size concert guitar, which honestly isn't even that outlandish compared to what some happy customers have stumbled across. See for yourself:
Racing car seat cover set
I'm sure Lewis Hamilton does his weekly shop in Lidl.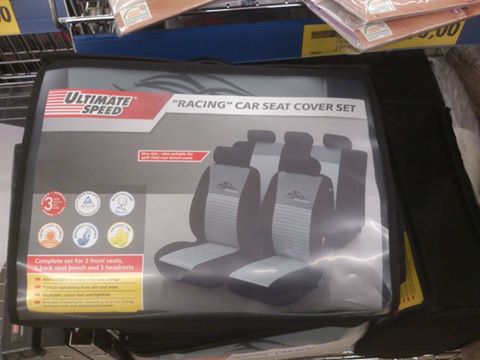 USB Microscope with picture and filming function
For all you budding microbiologists out there.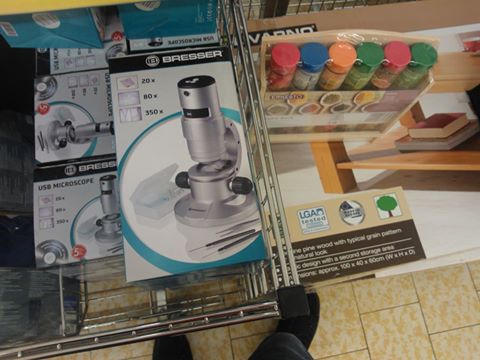 Pipe installation kit
Why hire an expensive plumber when you can just do it yourself?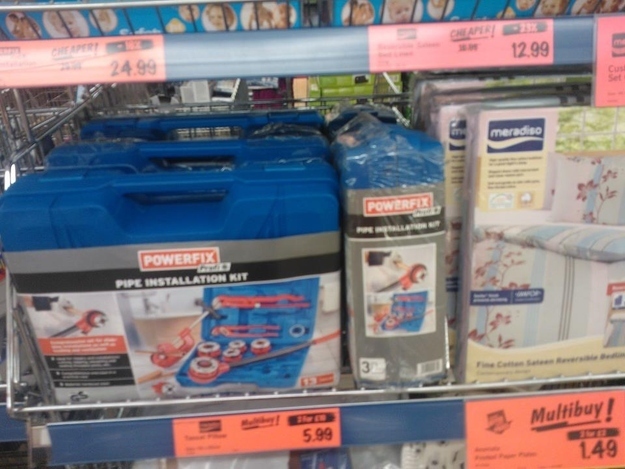 Kilt and shirt set 
Just the essentials then.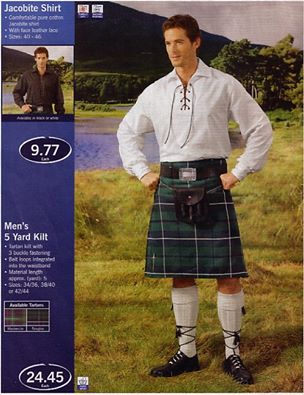 Plus kilt hose
Don't forget to accessorise your new kilt and shirt set.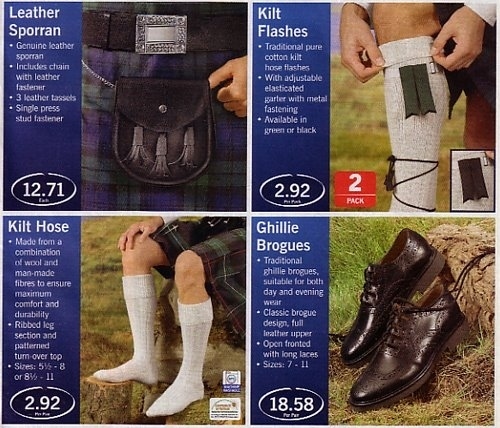 Portable shower
Complete with sexy lady demonstration.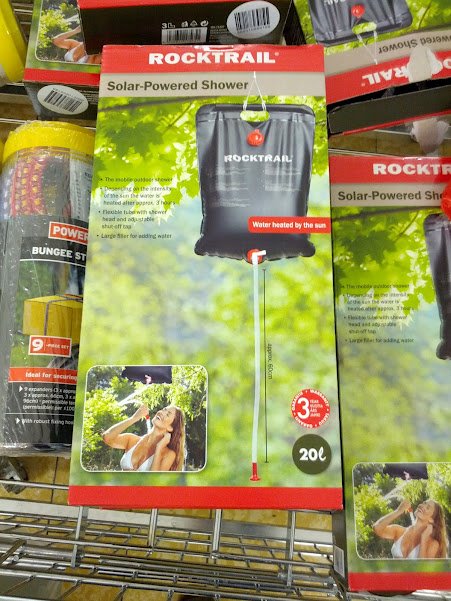 Trumpet
I've always wanted one of those.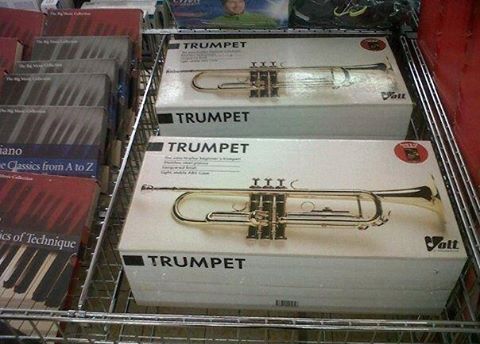 Decorative plastic birds 
Brighten up your garden with this fun little set.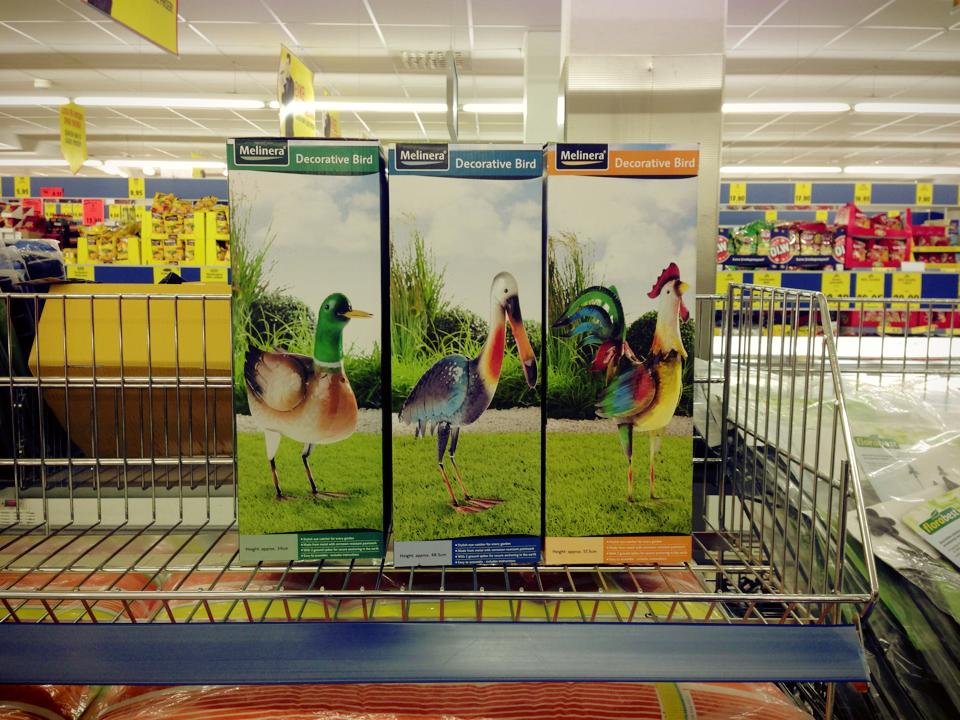 Lidl's own brand poncho 
Yes I buy my clothes from Lidl, and what?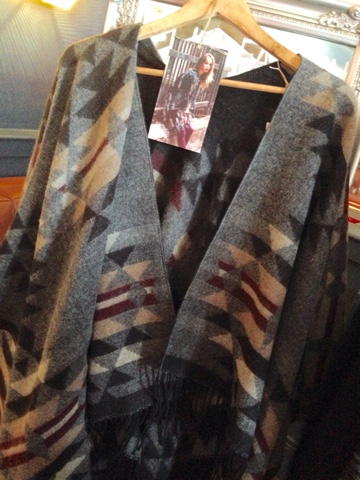 Nondescript men's business shoes 
For the career driven Lidl shopper.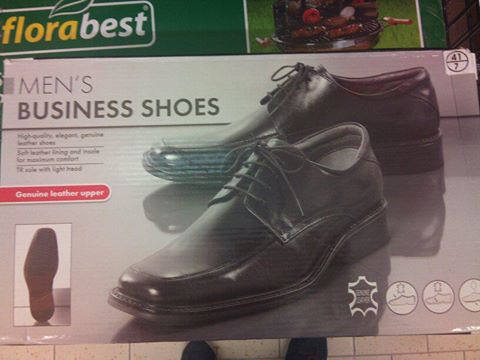 Wheel trim set
To go with your new racing car seat covers.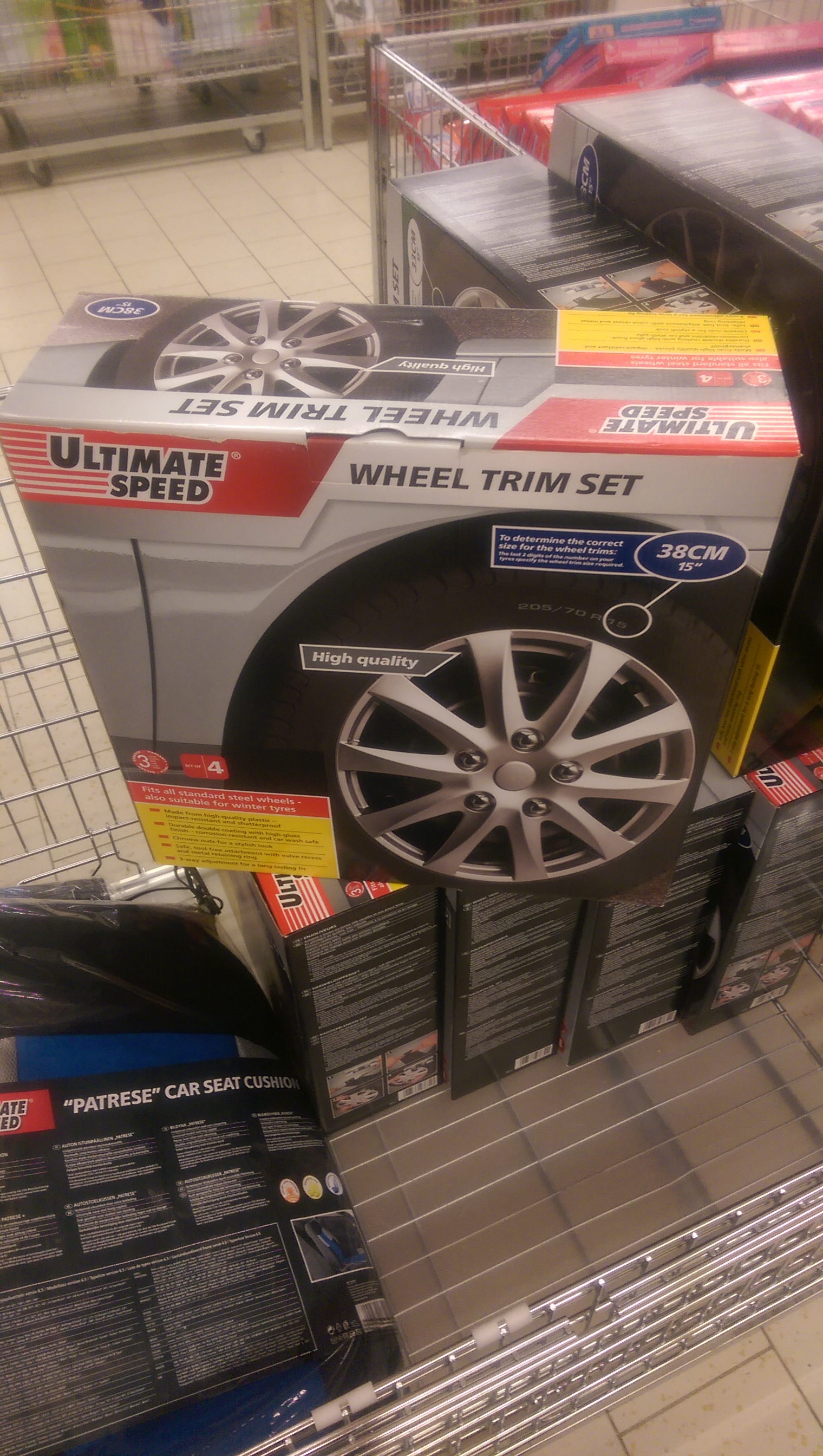 Harem pants 
Blast from the past.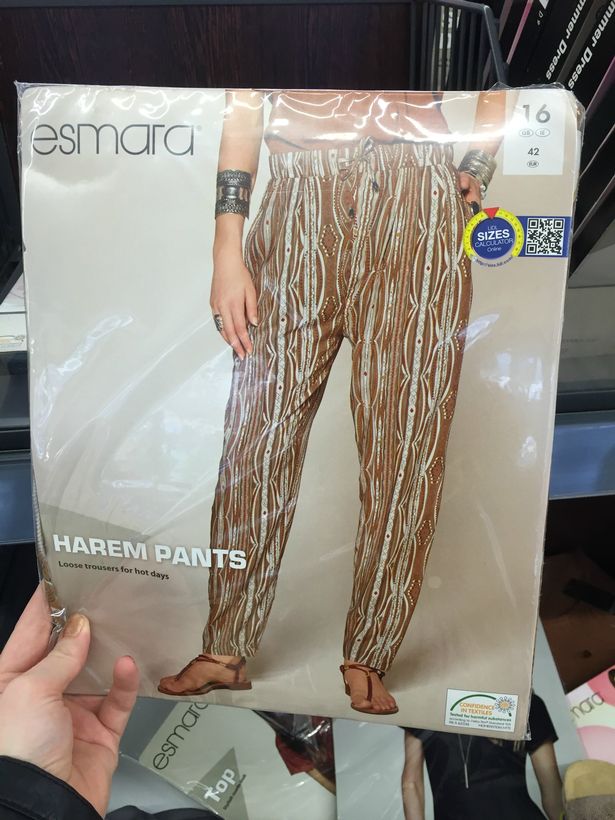 Portable toilet
I don't even want to know what customers are going to do with that.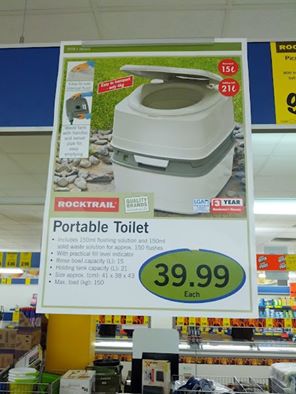 Back and neck heat pad
Winter's fast approaching guys.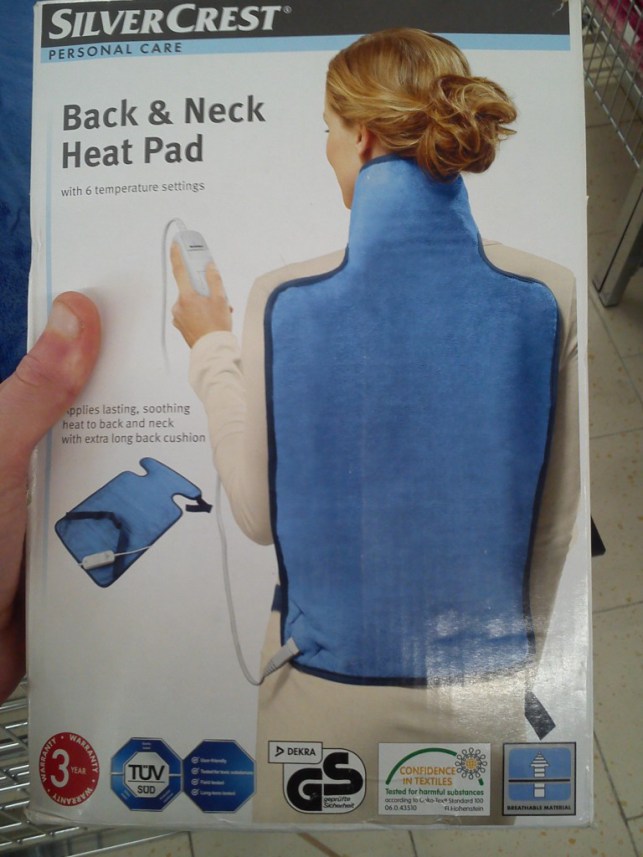 Women's pink cordless screwdriver
Who said women can't do DIY?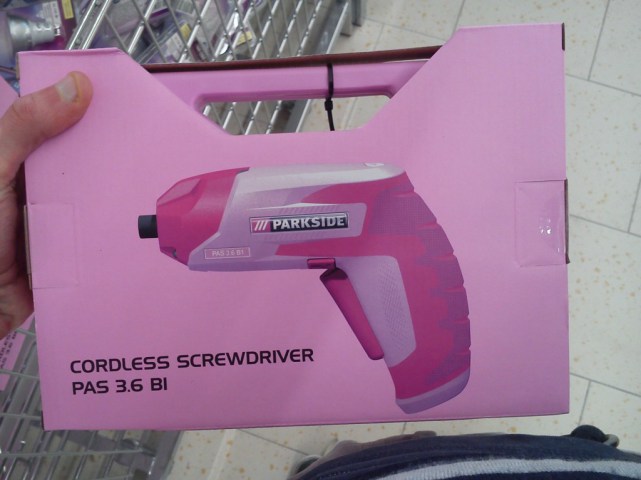 Well that's been an eye-opening experience. If you didn't love Lidl already, you must do now. What an interesting and varied range of items they stock. Where they get them from, fuck knows. But who cares when you can buy kilt hose for £2.42. Bargain.
For more budget shopping experiences, check out these ten items that should never have been on sale in Poundland.