Are the Liberal Democrats about to become a new, actually viable third option to run the next UK government?
Featured Image VIA
According to YouGov's research, the Lib Dems are now on 23% at the polls ahead of Labour's 21%.
As per Metro, this comes after new leader Jo Swinson announced the Liberal Democrats would not be pursuing a second referendum and in fact want to cancel Brexit altogether and keep the UK in the EU.
They would do this by revoking Article 50 and in fact as Swinson announced this, yet another MP defected to her party – this time former Conservative Sam Gyimah (featured image up top) reintroducing himself as a Lib Dem member and boosting their seats to 18.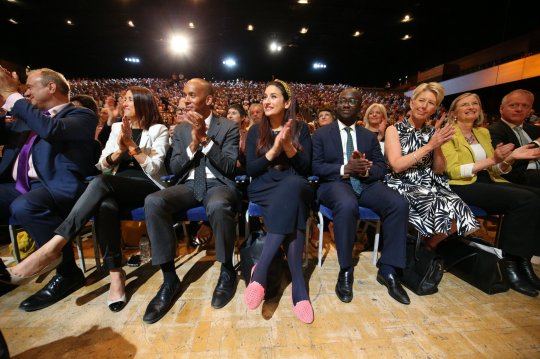 YouGov's word isn't gospel, but they usually get it right and were one of the few polls to predict that Theresa May would fail to get a majority, predicting that the outcome of the 2017 general election would be a hung parliament.
Obviously 23% to Labour's 21% isn't a massive difference, but it clearly shows the party's popularity is growing and they seem to be picking up support from pissed off Tories and Labour supporters who are tired of waiting for Labour to take a solid stance on Brexit, or just alienated Remainers in general.
Have to say it would be pretty refreshing to have the next election be a genuine three-horse race as opposed to the usual Conservatives Vs Labour shitshow. Will be interesting to see if Jo Swinson's Liberal Democrats can continue their momentum.
For the 14-year-old boy who asked Nick Clegg if he could arrange for Katie Hopkins to be killed, click HERE.