I always thought the only member One Direction fans cared about in One Direction was Harry Styles, but turns out I couldn't have been more wrong. First, they went into meltdown when Zayn Malik announced he was leaving. And now they're in nervous breakdown mode because Chery Cole (Fernandez or whatever she's calling herself these days) is banging Liam Payne.
Featured Image VIA
Here's the general feeling amongst 1D fans:
https://twitter.com/SUBURBANY0UTH/status/703878042565943296?ref_src=twsrc%5Etfw
https://twitter.com/cuteafnouis/status/703941198965186560?ref_src=twsrc%5Etfw
https://twitter.com/romanticlarents/status/703926746144489472?ref_src=twsrc%5Etfw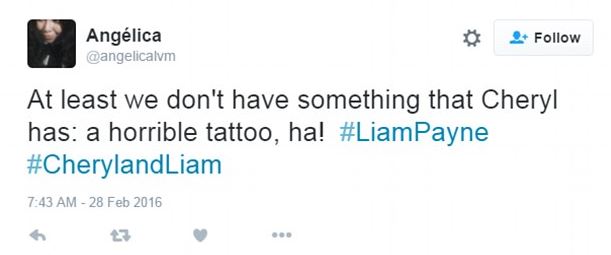 Obviously, Cheryl's way too grown and famous to even address the fact a bunch of dramatic teenagers are wishing her dead, right?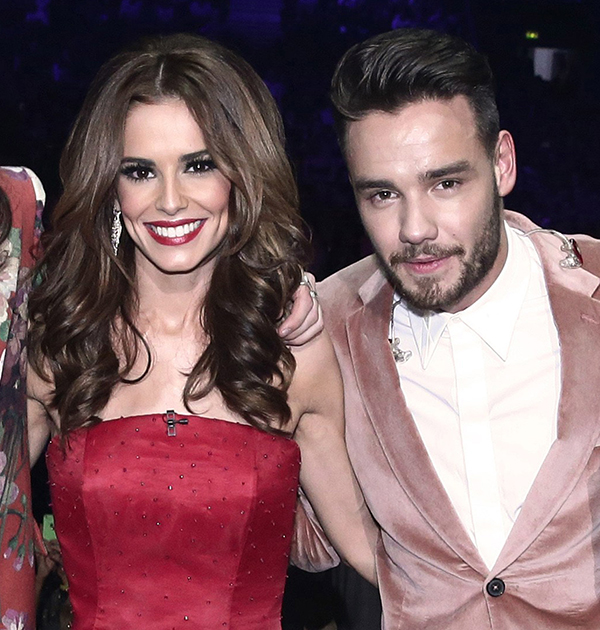 Image VIA
Wrong – she shared this message on Instagram earlier (since deleted):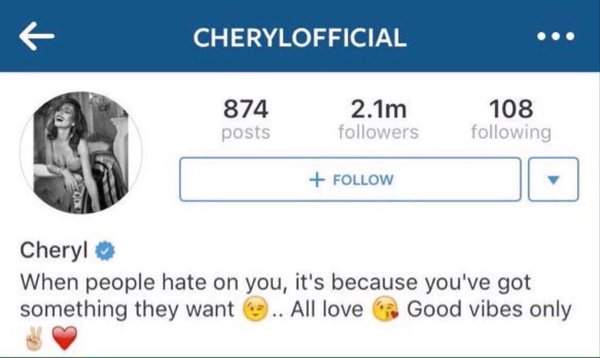 Good vibes indeed…
Here's that bum cheek tattoo (NSFW) that one Tweeter is referring to.