Liam Gallagher is one of rock's bad boys and I'm guessing that Ringo Starr might have been a bit of a party animal back in the day too – and it looks like it runs in the family.
Images VIA
Liam Gallagher's 18 year old son Gene and Ringo Starr's 19 year old grandson Sonny both appeared at Highbury Corner magistrates court earlier today accused of racially assaulting a Tesco worker alongside their friend, 19 year old model Noah Ponte. Ponte is accused of trying to buy a can of beer from the Tesco in West Hampstead at midnight, when they're forbidden from selling alcohol after 11pm. He instead decided to walk out without paying for it.
This led to a confrontation between Ponte and shop worker Shium Patel, with Ponte accused of saying the following: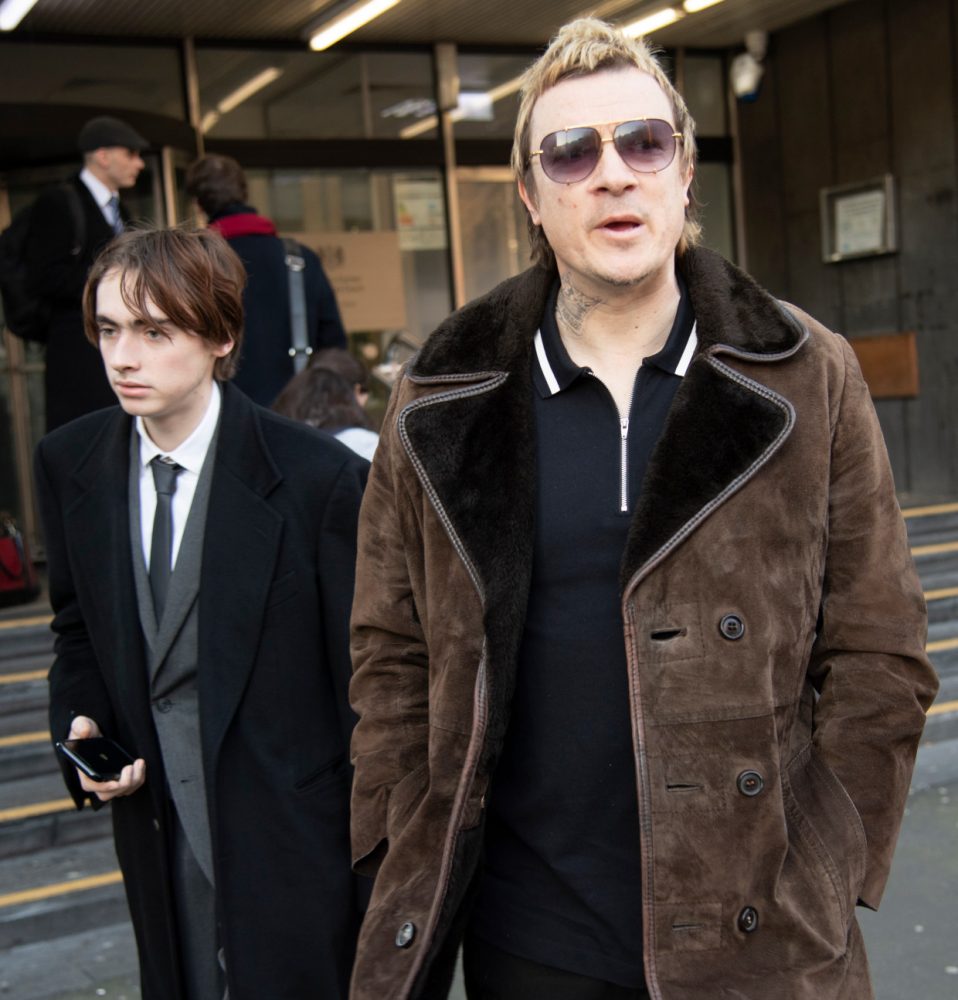 You bloody Indians. Go back to where you came from. You're not wanted here.
Geeeez. This then led to a physical altercation between the four, with Gallagher and Starkey accused of 'windmilling down the aisle'. I assume that means running down the aisle with their arms out and knocking stuff off the shelves, not getting their dicks out and helicoptering them, but I admit that I could be wrong about that.
All three of them plead not guilty to the charges and opted to have the case tried in crown court. This means that they'll have to appear at Wood Green court on March 9th where the case will properly begin.
For some reason, Gene Gallagher was accompanied to court by The Prodigy's Liam Howlett – who happens to be his uncle after he married his mother Nicole Appleton's sister Natalie – and Liam was nowhere to be seen. Neither was Ringo.
Looking forward to seeing how this pans out, but until then here's Liam Gallagher snorting his own skin to see if he could get high off it. Legend.